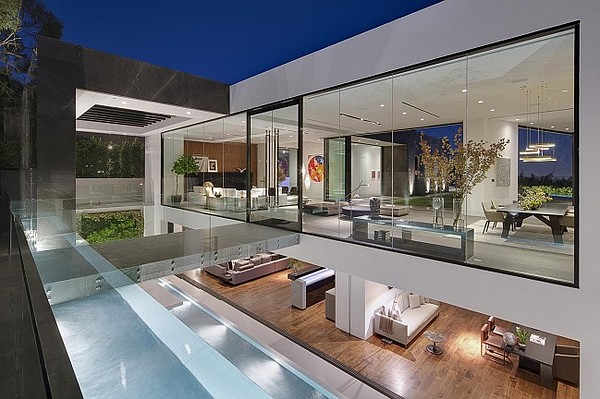 FASHION
Calvin Klein Buys House in LA
You know Los Angeles is fashion hip when Calvin Klein decides to sink some serious money into a house off the Sunset Strip.
The New York-centric designer, who sold his label 13 years ago to PVH Corp., has purchased a $25 million estate on one of the Bird Streets above Sunset Boulevard.
The house at 1442 Tanager Way was designed by Irish architect Paul McClean and encompasses about 9,350 square feet and has 13-foot ceilings. The seller of the house was developer and restaurateur Dean McKillen.
The modern-looking house has a 15-person screening room, observation deck, water lounge and showcase car garage. Klein will be able to have coffee with such neighbors as Leonardo DiCaprio and the Winklevoss twins, big-time Internet entrepreneurs.