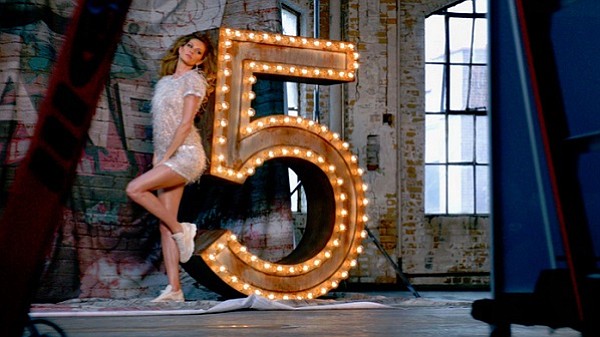 TRADEMARK ADVENTURES
A Tale of Chanel, Chocolate and Intellectual Property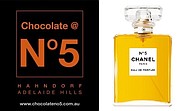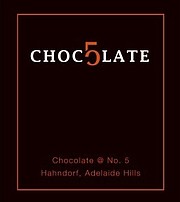 An Australian chocolatier was forced to change her business' logo after getting into a row with the House of Chanel.
According to the Sydney Morning Herald, when Alison Peck, the owner of Chocolate @ No. 5 in Adelaide Hills, noticed a chocolate maker on Instagram with the same company name, she started to file a copyright registration to protect her logo. Shortly after, she received a letter from the famed French couture house "demanding she withdraw her registration, ditch her logo, and not use the digit or the word 'five' in her business name."
The candy company's name is reference to its address—5 Main Street Hahndorf in Adelaide Hills—and it wasn't even Peck's idea. She purchased the business, logo and all, in 2010.
Peck took issue with the company's claims of ownership over the number 5, but rather than fight the long arm of Chanel, she changed her company name and logo to the one above. (You can find the whole story here.)
Chanel is known for its fierce defense of its trademarks. Back in the early aughts, when ladylike tweed jackets with the ribbon trim were all the rage with everyone from contemporary labels to juniors brands, we received a politely written letter from the company. Chanel later ran a similar letter as a full-page ad in WWD in 2010:
Chanel is our registered trademark for fragrance, cosmetics, clothing, accessories and other lovely things. Although our style is justly famous, a jacket is not 'a Chanel jacket' unless it is ours, and somebody else's cardigans are not 'Chanel for now.' And even if we are flattered by such tributes to our fame as 'Chanel-issime, Chanel-ed, Chanels, and Chanel-ized', PLEASE DON'T. Our lawyers positively detest them. We take our trademark seriously.
So consider yourself warned. Whether you're making coats or candy, a Chanel isn't a Chanel unless it's an authentic Chanel.