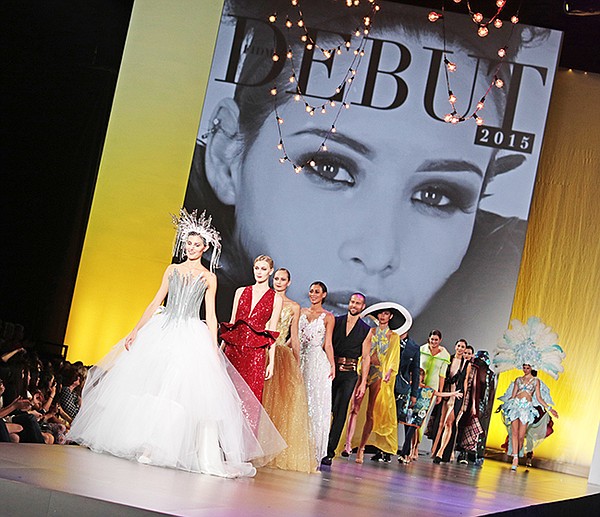 FIDM GALA
Fashion and Design Students Take Their Creativity to the Runway

Photo Gallery
FIDM Gala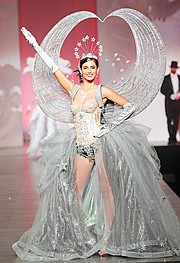 Barker Hangar at the Santa Monica Airport was packed with 700 people who showed up for the Fashion Institute of Design & Merchandising's annual Debut show, which tops off the academic year for its fashion, costume and interior-design students.
Attendees at the March 21 event in Santa Monica, Calif., came primarily from the fashion and textile industries. The co-chairs for the event were Lonnie and Karen Kane from women's apparel company Karen Kane Inc.; Maurice Marciano, chairman and chief executive of Guess? Inc.; and Terry Lundgren, chairman, president and chief executive of Macy's Inc. Marciano and Lundgren were not able to attend the event.
Other attendees included Los Angeles City Council members Jose Huizar and Curren Price and former City Council member Jan Perry, who is now the general manager of the Los Angeles Economic and Workforce Development Department.
The well-organized and designed fashion gala—which included a dinner—kicked off with a burst of well-known musicals and costume collections created for them.
Five advanced theater costume-design students unveiled their interpretations of outfits for musicals including "Mame," "Fiddler on the Roof," "The Will Rogers Follies," "Kiss Me Kate," "Hello Dolly" and "Sister Act." The costumes ranged from rough peasant attire for "Fiddler on the Roof" to glittery dresses for "Mame."
Next up was the chairing-styles event with textile-design students creating fabrics that covered sleek chairs imagined by interior-design students. The same fabric was also used by fashion-design students to make a dress that went with the chair. There were 10 different looks for 10 design teams with everything heavy in print details.
Se7en mill, a division of Burlington Technologies, printed the student textile designs, and several manufacturers created the innovative chairs.
Capping the evening were 12 stellar clothing collections designed by 12 advanced fashion-design students, who showed there is a lot of talent in this school.
There were elegant frocks, bright dresses, pixyish childrenswear, edgy menswear and women's contemporary looks that all lit up the runway with innovation.