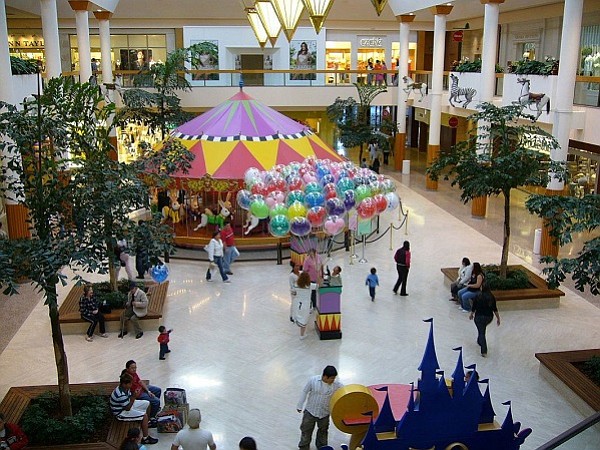 Father of the Mall
If you are a mall lover (as I am) or a mall hater, you'll find Slate's story (courtesy of Roman Mars' 99% Invisible podcast) about Victor Gruen fascinating.
Gruen was an architect who is credited with building the first shopping mall—the Southdale Center in Edina, Minn.—in 1956.
According to the story, Guen, who was also a pioneer in successful window displays at the height of the Depression, envisioned the enclosed shopping mall as a town center—that's what those big central courts under a huge skylight were supposed to be.
Actually, he envisioned the mall be even more, the story continues: "He imagined them as mixed-use facilities, with apartments, offices, medical centers, child care facilities, libraries, and (since it was the 1950s) bomb shelters."
Sadly, that idea was about 60 years too soon. But the general idea of a massive box of retail, food and community space with plenty of parking was a hit in Mid-Century suburban America and Guen went on to build malls all over the country, including Orange County's South Coast Plaza (pictured above).
But he eventually soured on the idea of captive consumption and turned his eye on redeveloping pedestrian-only spaces in city centers in places like Fresno, Calif., Kalamazoo, Mich., and Fort Worth, Texas. Again, he was way ahead of his time).
His book, "The heart of our cities: The urban crisis: diagnosis and cure" even influenced Walt Disney's ideas for his utopian community Experimental Prototype Community of Tomorrow. A much watered-down version of that vision became the EPCOT center.
It's a fun slice of retail and architecture history. You can read the whole thing here or listen to it here.