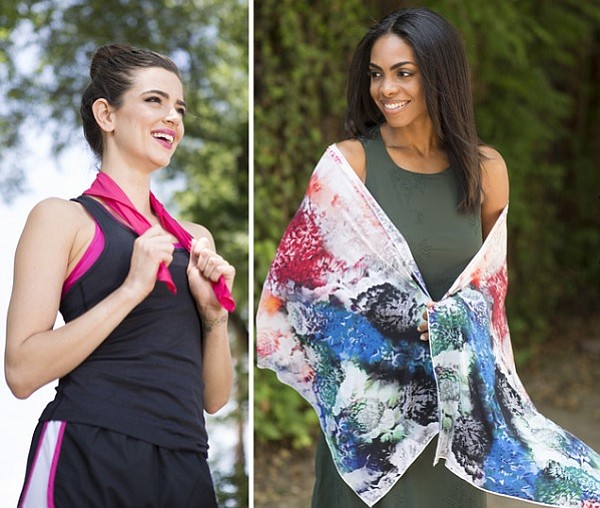 Engineered Cool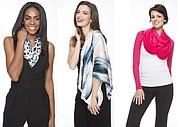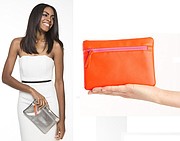 Two former Spanx executives have launched a new product engineered to be cool.
Brrr! scarves and wraps are made with BrrrX, a proprietary fabric technology designed to keep the material permanently cool. The moisture wicking fabric also offers UV/SPF protection.
The launch collection includes a large wrap called the "CoolWrap," a wrap with sleeves called the "CoolNester" and a bandana-size scarf called the "FlashFreeze." There are also two clutch purses lined with the Brrr! fabric that can be used to hold personal items like a cell phone or lipstick or can be used to store one of the wraps for "an extra burst of cold." There's also the "Brrr!Baby," a cooling baby cloth.
Scarves are retail priced from $49 to $98 and the clutches are priced from $45 to $68. The Brrr!Baby is $34. All products are currently sold on the company's online shop.
"I've spent months developing and refining this one-of-a-kind fabric that we've turned into a beautiful collection," said Tosha Hays, co-founder and head designer of Brrr!, in a company statement. "Our proprietary technology enables us to manufacture a permanently cool fabric, that's powered by air, so consumers can now rely on their clothes to not just warm them, but also cool them in the harshest environment without compromising style and beauty."
Mary-Cathryn Kolb, co-founder and chief executive officer of Brrr!, said she and Hays' industry experience has given them an ideal foundation for launching Brrr!
"Tosha and I learned a great deal about what it takes to invent or disrupt within a category sub-set like Ready-to-Wear from our past careers at global fashion brands," she said, in a company statement. "As important, our 20-plus years in this industry gives us a relationship base that's opening doors for us quickly, despite being a startup on paper. Our vision is ambitious and attainable… change the performance textile global marketplace forever."
The Atlanta-based company also licenses its BrrrX technology to other brands under the "cooled only by BrrrX" trademark.