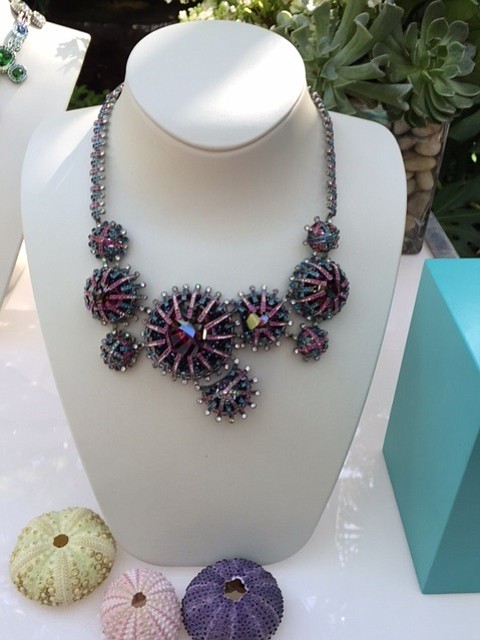 FASHION
Swarovski Unveils Spring/Summer 2016 Collection in Los Angeles
Everything was glittery and glamorous at a villa at the Sunset Marquis Hotel in West Hollywood, not far from Sunset Boulevard.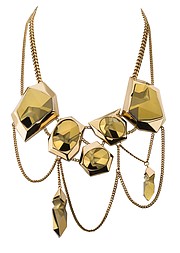 The Swarovski team was showing off the latest designs from the 120-year-old Austrian fashion house known for its crystal jewelry and everything classified as bling.
For the upcoming season, famed French designer Jean Paul Gaultier collaborated with the crystal house for a collection called Reverse that has 12 pieces. Gaultier created a new crystal called Kaputt that is reversible and has a fractured look to it, giving it a cubist feeling. The Kaputt crystal is cut in a 24-carat gold finish burnished with a new sandblast black plating effect to create a chocolate gold color. It is part of the Atelier Swarovski collection.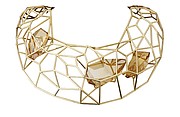 Also collaborating with Atelier Swarovski for the upcoming Spring/Summer season is Fredrikson Stallard, a London-based furniture design house that has worked with Atelier Swarovski before. For their collection, Patrik Fredrikson and Ian Stallard designed a multi-faceted-cut crystal that comes in gold or black and is suspended inside metal geometric structures. The 11-piece collection includes necklaces, cuffs, earrings and rings.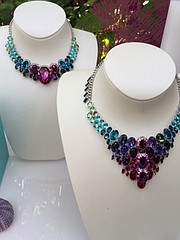 For the Consumer collection, sold at stores such as Macy's, the ocean served as inspiration for crystals that had a Mediterranean hue to them. Sea of Sparkle was all turquoise and blue and other jewel tones with new cuts for the crystals. And another collection taking a cue from sea urchins embraced the spiky look of the ocean inhabitants.