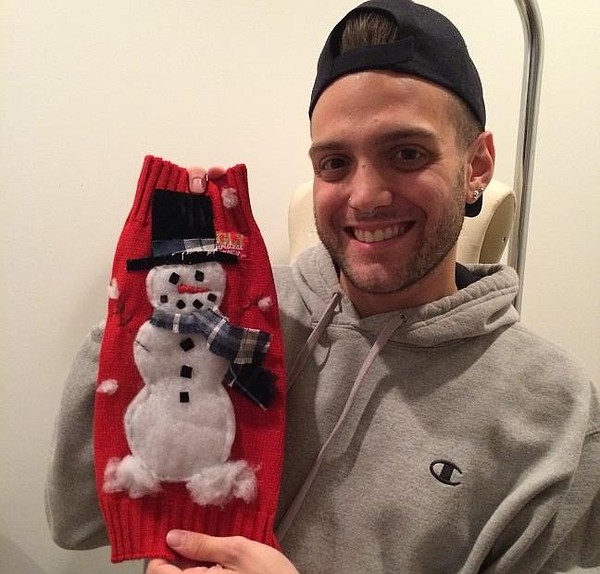 FASHION
Project Runway Veterans Design Ugly Christmas Sweaters for a Cause
No sooner are the Thanksgiving holidays over than it's on to the next big thing. Ugly Christmas sweaters.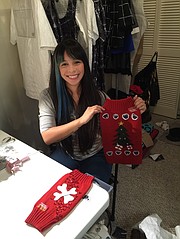 Yes, just about everyone has one lurking in their closets. But if you don't, or you feel you need an extra one because it is so chilly right now, check out the ugly Christmas sweaters designed by 14 "Project Runway" veterans who are using their creative skills for a cause.
The website UglyChristmasSweaters.com, an online retailer of all tacky and trendy seasonal apparel, is partnering with the 14 designers to raise money for two causes - the Breast Cancer Research Center and the California-based Leave No Paws Behind, a dog rescue specializing in caring for senior, terminally ill and special-medical needs animals.
Eight of the designers have fashioned sweaters for adults, with the proceeds going to the Breast Cancer Research Foundation. They are Bradon McDonald, season 12; Sarah Trost, season 8; Irina Shabayeva, the season 6 winner; Shirin Askari, season 6; Christopher Straub, season 5; Carol Hannah, season 6; Leanne Marshall, season 5 winner and Stella Zotis, season 5.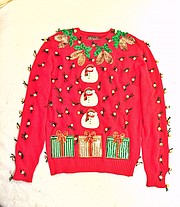 Six designers have created canine Christmas sweaters whose proceeds will go to Leave No Paws Behind. They are Samantha Plasencia, season 13; Michele Lesniak, season 11 winner; Patricia Michaels, season 11 runner-up; Christopher Palu, season 10; Mondo Guerra, season 8 runner-up and Peach Carr, season 8
The auction begins at 8 a.m. (EST) on Dec. 7 and continues until 10 p.m. (EST) on Dec. 18. All bidding can be done at www.uglychristmassweater.com/projectrunway.