FASHION
How Fashion Week in Los Angeles Has Turned Into a Name Game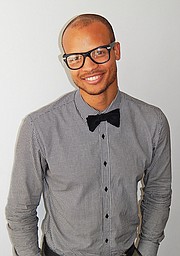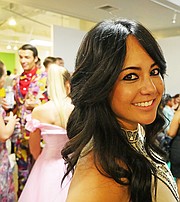 Inside his spare office, located in a 1920s-era historic brick building in the heart of Hollywood, Arthur Chipman is just letting the dust settle after five days of back-to-back fashion shows produced by his company, LA Fashion Week.
On one wall in an adjacent room hangs a certificate of recognition from the city of Los Angeles as well as a certificate from the Los Angeles County Board of Supervisors recognizing LA Fashion Week as the official Fashion Week for the city of Los Angeles.
Chipman is just one of the latest fashion-show producers to step into the fray of what has traditionally been called Los Angeles Fashion Week, where twice a year scores of fashion shows highlighting designers' latest collections are seen in different venues around the city.
Art Hearts Fashion Week, launched in 2011 by Erik Rosete, this season presented 31 runway shows at the glitzy Taglyan Complex, an ornate Armenian church and events center in Hollywood. In 2014, Art Hearts partnered with ParkerWhitaker Productions.
Style Fashion Week, now in its sixth year, took over space at The Reef, a gift and furniture showroom building formerly known as the LA Mart. It too received a proclamation from the city designating it as the official fashion-week show in Los Angeles.
And Fashion Business Inc., a business incubator for budding clothing brands, held its multi-designer runway show for the fifth year in a row—the last four at Union Station, the historic train station, which is a transit hub for various commuter trains and the Los Angeles subway.
New to the game is Chipman's group, which also used Union Station as its venue for five days of catwalk events that gave 33 designers from Los Angeles and around the world a chance to expose their styles to buyers, the press and anyone else interested in attending the events. The fashion shows included five Los Angeles designers; two recent graduates of Woodbury University in Burbank, Calif.; and a long lineup of international designers from Mexico, Colombia, Denmark, Japan, Argentina, Brazil and Fiji.
Another new player to the fashion scene this season was Fashion Week Los Angeles, which also selected Union Station as its go-to spot for a one-day event that was filled with seminars, panel discussions and fashion shows by Octavio Carlin, Oday Shakar, Gordana Gehlhausen, XCVI, Clavon Leonard, Kini Zamora and Joshua Christiansen.
Competing fashion shows
Despite the confusion, everyone is going ahead with their events next March, when Fall/Winter fashions will be on the runway.
Chipman, a former business development director at Vancouver Fashion Week, has had his eye on the Los Angeles fashion scene for years, but he got more serious about it in 2012 when he received the trademark for LA Fashion Week.
At Vancouver Fashion Week, Chipman was often described as the best-dressed member of the crew, frequently photographed in an array of brightly colored suits and tuxedo jackets that changed every day of the multi-day event.
Chipman admits he probably reads more women's fashion magazines than most women. "I have loved fashion for as long as I can remember," he said.
The fashion lover believes there is so much fashion potential in Los Angeles that last February, he said, he moved to the area with his wife and 5-year-old son to launch his own fashion event. "I love the great energy that is happening here and how it is different from other places," Chipman observed. "There is so much talent here."
He points to superstar designer Tom Ford showing his Fall 2016 line in Los Angeles last February to a room full of mostly entertainment people days before the Academy Awards. And luxury label Burberry hosted a runway bash last April for 700 people at the Griffith Observatory for an encore presentation of its Fall 2015 line. "I think for the first time in recent history there is really a creative change in the air," Chipman said.
The self-described fashionista says he wants to reinvent Los Angeles Fashion Week, to support the various designers, whether local or international, who are looking to enter the market. For his recent five-day event, he had 38 sponsors and was praised for his fashion shows starting no later than 30 minutes beyond the scheduled time. (Art Hearts Fashion Week also kept most of its fashion shows running on time, and visitors to Style Fashion Week said many shows started in a timely manner and event organization was helped by the show's new venue.)
With positive feedback, Chipman is already starting on his designer lineup for the next run of LA Fashion Week shows in March, which he will probably hold at Union Station.
The other newcomer, Fashion Week Los Angeles, which is now veering toward calling itself FWLA, is also gearing up for another run next March. The one day of seminars, panels and fashion shows was just a test run, said Michael Gio Ferrigno, an executive producer with the event, which is owned by United Creative Artists Media Group. The group also owns the Miss Adory multi-line showroom in the Cooper Design Space.
FWLA was created, Ferrigno said, to fill a void and improve the fashion-show scene plagued with shows starting one to two hours late and during different weeks of the month. "You have to be held during Los Angeles Fashion Market, not three weeks prior, when buyers are not going to come into town," he said. "And you can't invite buyers and the press and then sell tickets to the public."
FWLA invited Nordstrom's men's and women's buyers to its one-day event, designed to be a timesaver. "We want them to see seven, eight or nine designers in 45 minutes," he noted. "We look at it as an efficient process for buyers and the press."
Also returning will be Style Fashion Week, which this season partnered with streetwear trade show Venue, which was held concurrently and in the same space at The Reef (see related story, this issue). In addition to Los Angeles, Style Fashion Week also hosts runway shows in New York, during New York Fashion Week, and in Dubai and plans to launch an event in Cairo next year.
Art Hearts Fashion Week hosts biannual events in Los Angeles and in New York during New York Fashion Week. This year, the group added Miami Swim Week to its roster of events.