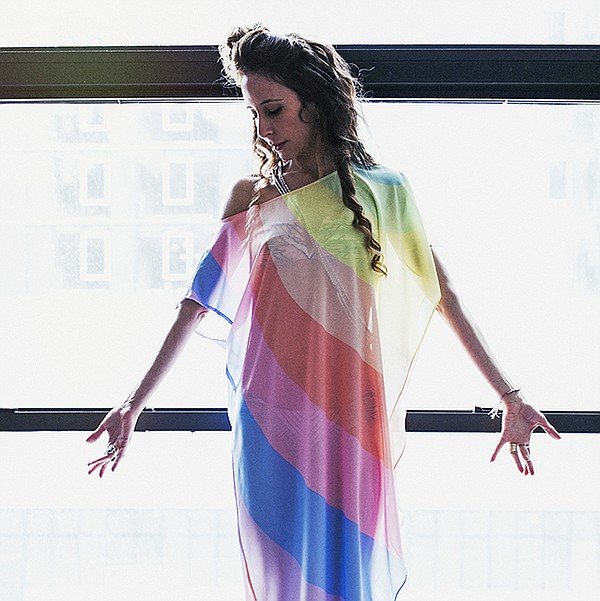 GETTING ACTIVE
Mara Hoffman Launches Activewear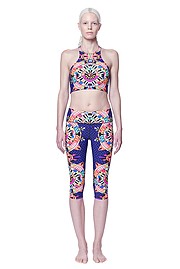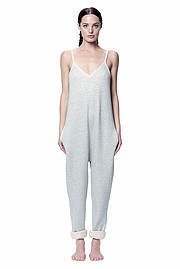 Known for her colorful, signature prints and mystical aesthetic, Mara Hoffman has added activewear to her evolving lifestyle brand.
The expansion was a natural next step for the New York–based designer, whose label already includes a full women's ready-to-wear collection as well as swimwear, bridal and childrenswear.
"It's a category I've always wanted to break into as an active person myself," Hoffman said. "Swim is such a huge category for us, and we attract a consumer that is conscious about healthy and active living—the line was really a natural extension for us."
Mara Hoffman Activewear launched this summer with the debut of a short film that stars Juliette Lewis telling the story through dance and movement. The film, shot in the California desert, was created to convey the brand's goal for the collection—"to inspire one into transformation."
Hoffman draws on nature and mythology as well as her personal travels around the world to create her collections. Made for "strong, confident, loving and free-spirited" women, the activewear collection is designed to meet their multi-faceted lifestyle needs.
"We really think of different moments in her life and throughout her days—going out for dinner/drinks, work, attending a nice event, exercising/meditating, vacation and travel. We want her to turn to us for all of these moments," the designer said.
Designed to coordinate with the other Mara Hoffman collections, the active line is an extension of Hoffman's growing brand. "We took design and print inspirations from our Spring '15 Ready-to-Wear collection, specifically the "Birds" pieces and swim collections," Hoffman said. "It's important that there is cohesion across categories."
Details such as cutouts, embroidery and the designer's coveted original prints are featured on a variety of styles such as spandex sports bras, bodysuits, leggings, ponchos, jumpsuits and French terry pieces. A printed yoga mat manufactured by Yoga Design Lab is also available.
For the upcoming Spring/Summer '16 season, Hoffman was inspired by Willie Nelson and has infused her interpretation of Americana culture into her designs.
In addition to being fashionable, the collection is designed to be fully functional. Performance styles are made with high-tech fabrics that incorporate SPF 50 as well as moisture-wicking and muscle-compression properties. Retail prices range from $108 for solid sports bras to $324 for printed jumpsuits.
The line launched exclusively on the company's revamped website (www.marahoffman.com) and is now available at retailers including Bloomingdale's, Bandier, Carbon38.com, Anthropologie, Nordstrom.com, Net-A-Porter, Shopbop and Revolve Clothing.
"The response has been really strong—we are excited to show our buyers the new Activewear Spring '16 collection this September," Hoffman said.
For more information, call (212) 505-3020.