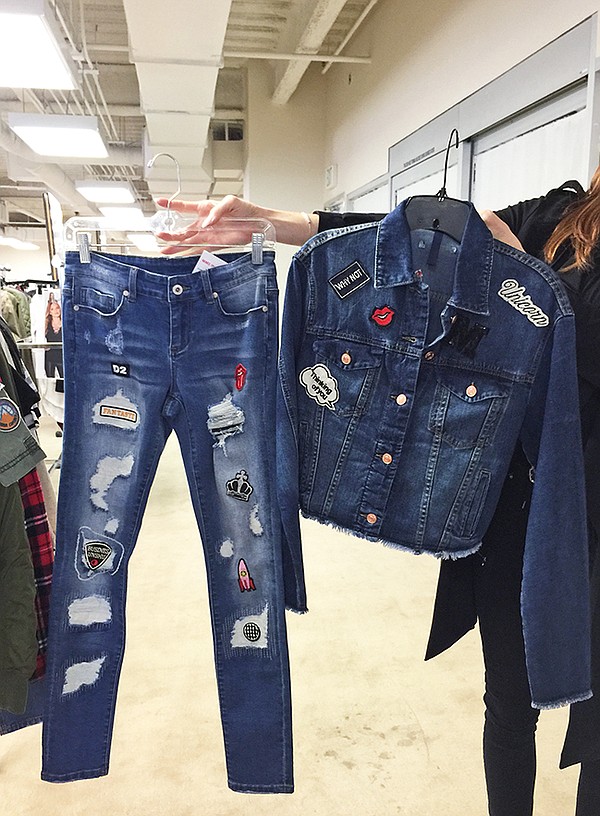 BARBARA FIELDS
Barbara Fields Talks Trends for Fall '16
Photo Gallery
Barbara Fields Talks Trends for Fall '16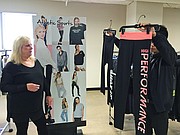 Buyers who attended the Barbara Fields Buying Office's Fall '16 Trend Presentation will be well ahead of the retail game. The veteran buying and trend expert presented an in-depth look at the season's key trends at her event, held April 1 and April 4–6 during LA Majors Market. The presentation, which covered the juniors market from both a U.S. and international perspective, offered a comprehensive look at the season. Nasty Gal, Styles for Less, JCPenney, The Wet Seal, Sirens and Ron Jon Surf Shop are just a few of the retailers that attended the event held at the California Market Center. Fields covered everything from hotter-than-hot pins and patches to the bomber jacket and—thanks to pop culture's current obsession with the derrière—the butt-lift jean.
"Pins, patches and badges are very hot as one big trend," Fields said. "They are on everything from jackets to outerwear, and this was one of the largest trends—even on the iHeartRadio Music Awards [on April 3]," she said. The olive bomber jacket is the must-have item for Fall. "You know me with my million-dollar items," Fields quipped. "Well, this is it. The aviator bomber jacket is the big item of the season." According to Fields, outerwear is a major growth area. Look for the anorak utility parka, the puffer jacket and outerwear with PVC to be popular items. "For Black Friday, [the PVC jacket] is an item that everybody's going to be promoting for the season," Fields said.
Military, in general, is a very strong influence this Fall—think camouflage, the color olive and military cargo bottoms. Also, look to the '70s, which has inspired a rich color palette and items such as striped dresses, blanket wraps and retro T-shirts such as the baseball tee. Ringer tees are also trending, Fields said, as are graphic logos, lace-ups and knot-front silhouettes.
As for wovens, Fields predicts cold shoulders, lace-ups and olive shirts will be three of the big hit items for Fall. "Cold shoulders are selling so well that we're putting them together as one category," said Fields, who showed cold shoulders in knits and wovens on multiple tops and dresses. Lace-ups are the biggest detail of the season. Fields said she saw the detail everywhere in London on a wide range of tops and dresses. Zippers, Sherpa and marled yarns are also important across a variety of categories. For example, plaids, which are now considered a Fall essential, are updated this season with Sherpa trims and lace backs as well as crochet insets, screen printing and 2-fer styling. Sweaters look fresh with lace-up bodies and in metallics for Holiday. Dresses are trending in a variety of fabrics from lace to plaid as well as metallics. Key dress styles include stripe rib knits, lace-ups and the olive military shirt-dress.
Not surprisingly, athleisure or "Athletic Sports Lux" is continuing for Fall, and, according to Fields, this season it's all about name brands and logos. Fila, Nike and Adidas were the most prevalent in Europe, she said. Key items include windbreakers, racer-back tanks and push-up leggings with abstract prints and logo screens down the leg.
Denim spans the gamut from denim shirts and dresses, which continue to be important, to jackets updated with Sherpa collars as well as patches and printed-sleeve details. Skinny jeans and stacked waists are key styles as are body enhancers such as butt-lifting jeans. Colorful jeans are trending in dark tones such as gray, black, navy, olive and wine. "Everybody has their interpretation of the wines and the merlots and all the colors," said Fields, adding that a new "blueberry" color is coming on strong.