TRENDS
Trendstop Fall '16 Color Forecast
Get ahead of the competition with key color insights coming through for Fall '16 as fashion forecast agency Trendstop presents California Apparel News readers with a taster of their trend analysis.
Inspired by the vivid shades emerging on the runways, bold, fruity brights inject a fresh burst of color into the Fall palette, offering consumers a fashion-forward alternative to traditional winter darks. While the tones are coming through strongly in directional Fall '16 collections, Trendstop predicts that these influential color trends would also work well for more mainstream ranges going into Fall '17.
Photo Gallery
Tastee Tangerine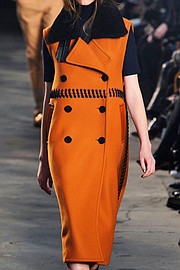 Tastee Tangerine
Zesty orange shades infused with luminosity emerge in womenswear, introducing a bold energy to the season's key looks. Subtle spicy tones update technical materials and heavyweight woolens with a warm, sophisticated mood and also add a futuristic zing to eyewear accessories.
Photo Gallery
Citron Fizz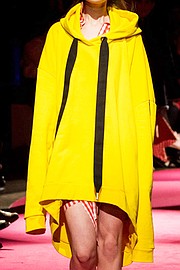 Citron Fizz
This season, collections make a statement in concentrated yellow tones that lend a directional feel to women's apparel and accessories. Acidic shades give a playful, youthful look to masculine tailoring and sportswear pieces while vibrant leather goods look newly amplified with glossy finishes.
Photo Gallery
Raspberry Concentrate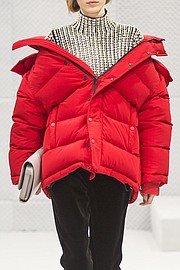 Raspberry Concentrate
Juicy berry tones look good enough to eat as saturated red-pink shades stand out with allover applications that create an ultra-contemporary feel. Highlights include voluminous dresses and squashy puffa jackets as well as longline leather boots.
Looking for more trend insights? For Custom Colour Directions, email info@trendstop.com for details. For more information about Trendstop, visit www.trendstop.com.