RETAIL
Obituary: Famed Retailer Fred Hayman, 90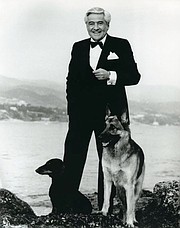 Fred Hayman, the king of Rodeo Drive who put the Beverly Hills luxury street on the world shopping map, passed away on April 14. He was 90.
Hayman died at his home in Malibu, Calif., surrounded by his family. No cause of death was listed.
If you don't remember the days when Rodeo Drive had a gas station, a grocery store and a hardware store as some of its more prominent tenants, you can thank Hayman.
As a retailer at a store called Giorgio Beverly Hills, he envisioned a place that would rival New York's Fifth Avenue or Paris' Champs-Élyseé.
The Swiss-born Hayman took over Giorgio Beverly Hills from his partners in 1962. It was a sophisticated but comfortable place with a pool table, yellow-and-white-striped awnings and a reputation for stunning fashions where Arab sheiks and their entourage shopped or movie stars dropped by. Hayman was a marketing expert and lent his touch to classing up the street, which is now the retail home to some of the most renowned luxury brands.
Later, Hayman introduced his Giorgio perfume, which became a hit. Six years later, in 1987, Hayman sold the fragrance and the Giorgio Beverly Hills brand to Avon Products for $165 million.
Hayman was born in St. Gallen, Switzerland, on May 29, 1925. His family moved to New York during World War II, where he found work as an apprentice chef at the Waldorf-Astoria.
By 1960, he was the manager of The Beverly Hilton hotel and soon partnered with George Grant to open a retail outpost at 273 Rodeo Drive, more than a decade before the luxury retailers such as Tiffany's, Gucci or Louis Vuitton showed up.
He is survived by his wife, Betty; his two sons, Charles and Robert; his daughter, Nicole; and 10 grandchildren.
RELATED STORIES