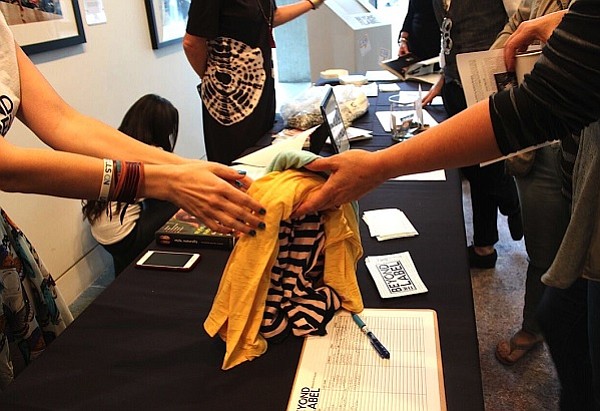 SUSTAINABLE BUSINESS
Exchange a T-shirt, Change the World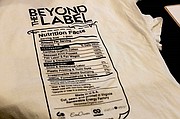 Beyond the Label is hoping to turn an exchange into lasting change. The organization, founded by Taryn Hipwell, an educator and chief executive officer of EcoDivas, hosts a series of TEDx LA events and social experiments "dedicated to shifting awareness of sustainable fashion in Los Angeles and beyond."
The group has recently held events at The New Mart in downtown L.A. and at the Skirball Center in West L.A. Next the group heads to Las Vegas where they will be promoting eco awareness at the Sourcing at MAGIC show at the Las Vegas Convention Center.
On Aug. 15, Hipwell will lead a Q&A discussion about sustainability at 2:30 p.m. at the show. She and her team will also be exhibiting in booth 66603, where they will be offering advice for fashion manufacturers and retailers looking for sustainable and socially responsible business solutions.
Visitors are also invited to bring a "gently used" T-shirt for recycling.
"We will share with consumers what their gently used T-shirt is made of, where it was made, what the standards are in each country," Hipwell said.
Beyond the Label has partnered with I:CO to recycle the T-shirts and team members will be available to discuss textile waste diversion and the importance of paying attention to the entire life cycle of a T-shirt, Hipwell said.
In exchange for the old shirt, visitors will be given a "healthy" shirt with a "nutrition facts" list of the tee's content on the front. The made-in-America T-shirt is from MetaWear Organics in Virginia from certified cradle-to-cradle organic cotton and dyed using seaweed dyes.