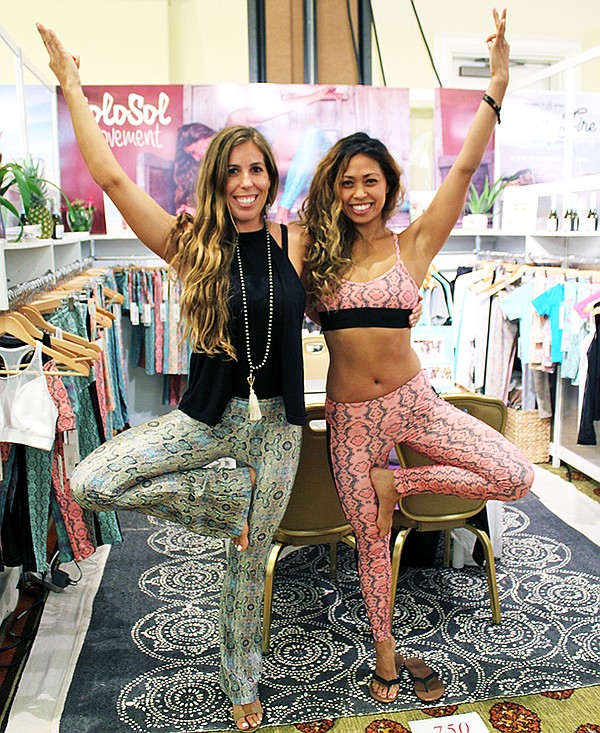 ACTIVE COLLECTIVE
Active Collective Sees 25 Percent Increase in Attendance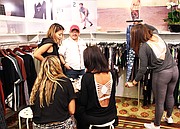 Active Collective had its "most successful show to date" with a 25 percent increase in buyer attendance and 20 percent more resources than ever before at the Aug. 11–12 edition at the Hyatt Regency Huntington Beach Resort and Spa in Huntington Beach, Calif., according to Shannon Leggett, executive show director. Leggett credits his international buyer-relations outreach strategy to the growing success of Active Collective, which was acquired by Emerald Expositions LLC this month along with its sister show, Swim Collective.
"We have been aggressively outreaching and bringing buyers in from all over the world," said Leggett, who founded Swim Collective in 2010 and then expanded to launch Active Collective in 2014. "By including an edited group of brands at all price points, the show is all-encompassing in one place."
New to Active Collective this season was the Brazilian Pavilion, which included 20 participating brands. Flavio Feres, chief executive officer of São Paulo–based activewear line Vestem, chose Active Collective as the first show in the U.S. to break into the market.
"One of our clients from San Diego told us about this show, so we decided to try it out," he said. "This has been a great fit for our brand, and the networking and contacts we have made here have made it worth it. We plan to come back."
Another new brand to the show floor that was looking to break into the U.S. market was Every Second Counts from London.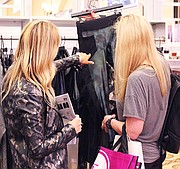 "This is our first trade show outside of the U.K., and it has been a great way to cement relationships over here and gain exposure," said Naomi White, who said she met with SoulCycle, among others.
Veteran exhibitor Marcelo Kugel, co-founder and chief marketing officer of Koral, reported having "an amazing show."
"We have picked up numerous accounts—especially from the U.K., Japan and Australia in particular—and have noticed more and more fitness studios starting to stock apparel and fitness accessories," he said.
Buyers from Neiman Marcus, Revolve, Amazon.com, Bandier and Pure Barre were among the accounts Kugel said he saw this show. "We have been well received by retailers looking to add more fashion elements that are complementary to active lifestyles," he said.
"This is my first time here, and it's been great because there are so many brands under one roof," said Linda Esh, category buyer for 24 Hour Fitness. "Roughly 300 of our 400 stores across the country include retail. While the two main brands we carry are Nike and Under Armour, we are currently looking to incorporate more fashion-minded fitness brands and accessories into our merchandise for women and men. The apparel part of our business is definitely growing."
Representatives from Southern California spin studio GritCycle, which currently has one location in Costa Mesa, with a second under construction in Dana Point, were pleased with the selection at the show as well. "We have had a very successful show in finding everything we were looking for, specifically merchandise to wear and use in our 'saddle room,'" said Dani Wellbrock-Gallinger, director of operations.
"This has been a terrific show. We are very pleased" said Dick Cantrell, cofounder of Hard Tail Forever, which had the largest booth at the show. "Out of our top ten accounts, we saw six of them. This show was not necessarily about quantity but quality buyers who've been writing." Cantrell said Nordstrom and YogaWorks were among the accounts he saw at the show.
Hilary Moore of Onzie Yoga Clothing, which has been participating in Active Collective since the beginning, was equally enthusiastic.
"This show has great relations with buyers and consistently brings the heavy hitters through," she said. "We have seen accounts such as CorePower Yoga and Carbon38 as well as opened many new international accounts. There also seem to be many more spas and resorts attending than ever before."
Active Collective will return to the Hyatt Regency for its Jan. 13–14 run and then head to New York for its first East Coast show, which will debut Jan. 26–27 at the Metropolitan Pavilion. For more information visit www.activewearcollective.com.