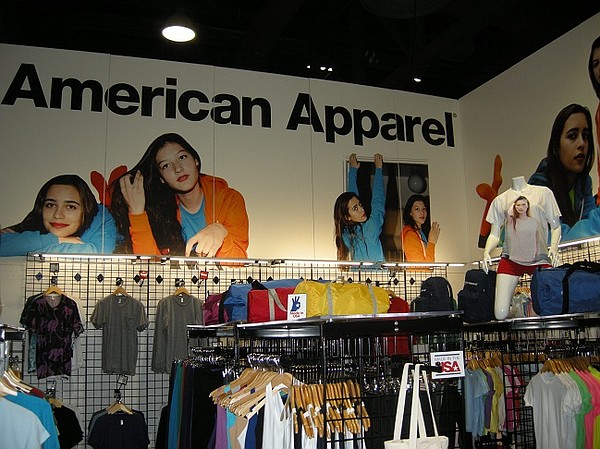 Dov Charney Loses in American Apparel Takeover Bid
After months of legal wrangling, a U.S. bankruptcy judge has handed American Apparel over to its secured creditors who will trade the debt owed them for a majority control of the Los Angeles company. The company could emerge from bankruptcy as early as next week.
The decision, made Jan. 25 by U.S. Bankruptcy Judge Brendan Shannon in Delaware, was a blow to American Apparel's founder Dov Charney.
"I am obviously disappointed by the judge's decision to confirm the debtors' reorganization plan and hand ownership of American Apparel to its bondholders," Charney said in an email. "This outcome is one that I have been working tirelessly to avoid for nearly two years in an effort to protect value for the company's various stakeholders."
Charney had been trying to wrest control of the company ever since he was ousted as the company's chief executive officer and president in late 2014. At that time, the board accused Charney of misusing company funds and of allowing an employee to post naked photographs of a former female worker. Charney has repeatedly denied the accusations.
At the end of 2015, the American Apparel founder put together a $300 million offer to buy back the company with the help of Hagan Capital Group and Silver Creek Capital Partners. That bid was rejected by American Apparel's board.
Paula Schneider, American Apparel's chief executive officer since early 2015, said in a statement: "The confirmation of our plan is a great accomplishment for American Apparel. This is a new day for the company and a positive outcome for our customers, vendors and employees.
"With this milestone behind us, we are now fully focused on executing our turnaround strategy as we continue working to drive revenue across our wholesale, retail and e-commerce businesses; create innovative, new and relevant products; launch new design and merchandising initiatives; and continue to deliver innovative and inclusive award-winning marketing campaigns."
Upon the amended plan becoming effective, the company's secured lenders will convert $230 million of secured debt into equity, provide $40 million of exit financing, in the form of debt and equity, and provide a $40 million asset-backed loan.
This $80 million of incremental liquidity will support the turnaround plan, and interest expense will decrease by $20 million. Once exiting bankruptcy, the company will become privately-held.
Stockholders lost all their shares' value. Charney was a major stockholder, owning 43 percent of the company's shares, some of which was secured by a $20 million loan from Standard General, one of the secured creditors.
Charney said the judge's decision "was a smack," but he is working on new plans. "I'm okay," he said. "I am looking forward to the next steps."
American Apparel is the largest clothing manufacturer in the United States with around 8,700 workers at its sewing and knitting factories and retail centers. It has more than 160 retail stores in the United States but the company is closing its more unprofitable stores, such as the outpost on the Third Street Promenade in Santa Monica, Calif., a location at the Citadel Outlets in Los Angeles and the Fashion Valley Mall in San Diego.
The troubled Los Angeles clothing company, which started out making blank T-shirts and then branched out into a wide array of clothing, was renowned for its racy print ads that showed women in seductive poses wearing American Apparel garb. The company has been on a wild ride ever since Charney, who started the Los Angeles venture in 1997 by selling T-shirts to the wholesale market, was ousted.
After moving to a large 800,000-square-foot facility on the edge of downtown Los Angeles in 2000, American Apparel branched out in 2003 to form its own retail store chain. At a time when many U.S. clothing ventures were manufacturing overseas, American Apparel became a rallying cry for "Made in USA."
But the company, which had been traded on the New York Stock Exchange, hasn't made a profit since 2009. In 2014, the company had a $68.8 million net loss on $609 million in revenues. For the first nine months of 2015, American Apparel's revenues were $384.7 million, a 16 percent decline from $455.4 million in the same period in 2014. The company's net loss during the nine-month period was $64.5 million compared with $40.8 million a year earlier. Financial results for all of 2015 have not been filed yet.