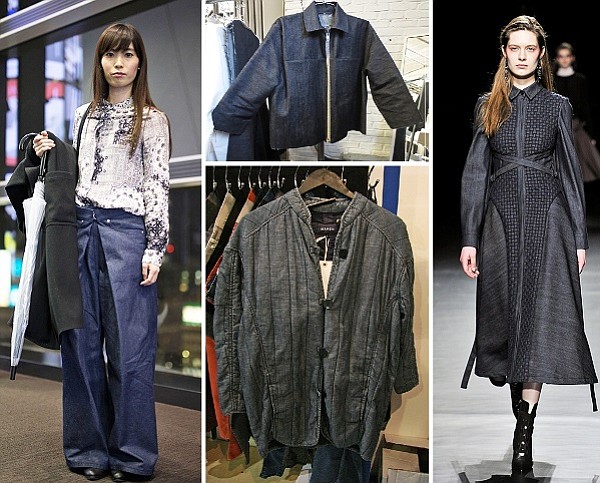 TRENDS
Fall/Winter '17-18 Key Denim Directions by Trendstop
Denim is transcending its workwear roots. Global fashion forecasting agency Trendstop gave us the lowdown on the major denim trends for Fall/Winter '17/'18—from key silhouettes to surface finishes. This season's denim is all about elevating a closet staple. No longer just a casual classic, contemporary denim pieces fuse sharp tailoring, surface texture and eastern aesthetics for a fresh fashion-forward take on utilitywear.
Eastern Ease
Eastern influences give denim an easy appeal with outsized proportions and wide-leg silhouettes that make a play on shape and form. Dark indigo washes reference the iconic style of Japanese denim.
Quilted Indigo
Winter denim swaps bulky and heavy for light and layered. Padding and quilting create puffy, air-filled pieces with an emphasis on comfort and wearability that never loses its luxe appeal.
Refined Denim
Clean-cut, structured silhouettes in darkened weaves bring contemporary tailoring into the denim arena. Boxy shapes, crisply starched folds and sharp splicing invest utilitarian looks with a polished refinement.
Looking for more trend insight? For custom denim directions, email info@trendstop.com for details. For more information about Trendstop, visit www.trendstop.com.