NEW LINES
Showroom Profile: Mattson Showroom
Mattson Showroom
California Market Center, Suite B507
(213) 559-7766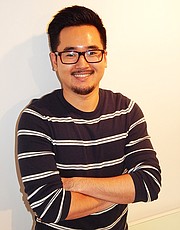 For three years, Mattson Global has had a large showroom at the Academy Awards Clothing building at 817 S. Los Angeles St.
But when more room was needed to show its collections, the company turned to the California Market Center to set up a secondary showroom with about 1,400 square feet, where Mattson carries mostly Korean brands that are sold to U.S. customers.
Geoffrey Tan, the company's director of operations, said he chose the CMC for a new showroom because he likes the varied activities going on in the building, particularly the numerous shows such as Capsule. "We like the fact they have all these different events here, and we hope to be a part of that as well," he noted.
Tan will spend his days moving between the two showrooms, which are only a block apart. The CMC showroom will have two sales reps on staff for the 13 lines, which wholesale from $50 to $200. Most of them are women's contemporary collections, but streetwear, sportswear and accessories are mixed in.
The Mattson Showroom lines are JRYU, Dimmatin, Kitty Bunny Pony, GHJ, AMU, August Alive, Rio Kairyu, Surfea, Jeux de Bebe, S.O.N.G., French Mauve, Berayah and Mini Classy.