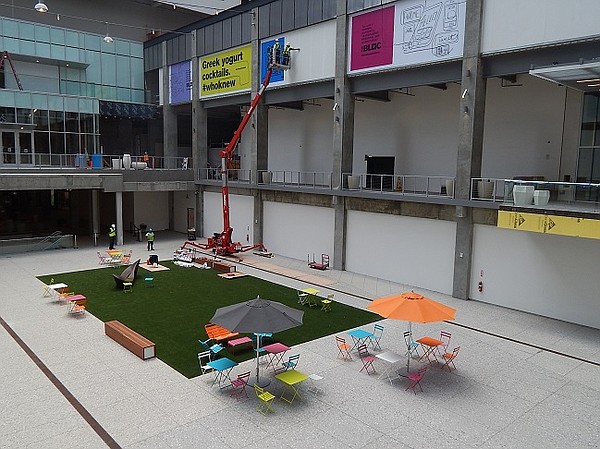 RETAIL
The Bloc Celebrating New Open-Air Space
None of the new stores and eateries planned for The Bloc in downtown Los Angeles have materialized yet, but the Ratkovich Co., which bought The Bloc with partners three years ago for $241 million, is holding a bit of a celebration.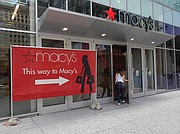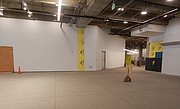 The open-air plaza area that is carpeted with fake grass and dotted with colorful tables and umbrellas, will be part of a celebration ceremony on Thursday, June 16, touting the open-air space and upcoming summer eventsto be held there.
Macy's has kept its downtown flagship store open during the long, $180 million renovation project that has seen Ratkovich Co., headed by Wayne Ratkovich, take a modern approach to shopping center development. The company has ripped out the enclosed glass atrium that was part of Macy's Plaza, renamed The Bloc, and given the retail spot a breath of fresh air instead of the feel of a bunker.
Cecilia Fan, a spokesperson for The Bloc, said the shopping center's new tenants are scheduled to roll out this summer and the fall.
A number of eateries are supposed to open in the area around the square, but right now it is just walls of sheet rock that give you an idea of what might go in. LA Fitness just reopened its new gym, complete with a swimming pool. And The Sheraton hotel got a major upgrade to its lobby and its 496 rooms, making it look more like a four- or five-star hotel.
Originally, The Bloc was supposed to open by last November, but the project has fallen months behind schedule. Maybe by next November, the whole space will be up and running.