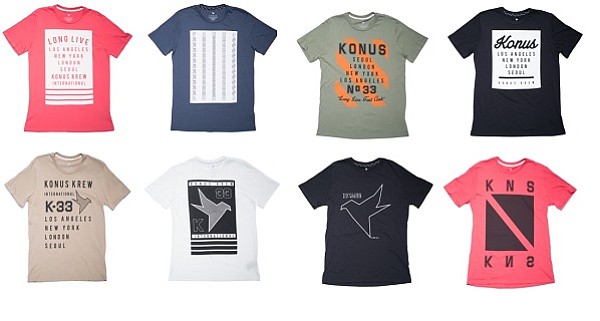 Konus Pop-up at EDC Vegas
Los Angeles streetwear Konus Brand is popping up RIGHT NOW at the Electric Daisy Carnival festival in Las Vegas.
The company has created eight limited-edition T-shirts for the festival pop-up, which is being held at the Linq Hotel in the Social A Room starting today. The pop-up continues through June 18.
In addition to the limited-edition tees, visitors will be able to shop Konus' current collection.
The limited edition T-shirts are $48. Those of you who will not be at EDC, can still buy the tees on the company's website.
"We're thrilled to be participating in our first-ever pop-up shop during one of the biggest music
festivals in the world and showcase our brand within the EDM community," said Billy Kang, chief executive officer of Konus Brand. "Our involvement in this event allows us to create a special collection that is exclusive to this audience."
In addition to the pop-up shop, Konus Brand will be at the EDC Mansion and at the Rampage events in Las Vegas.