LEGAL
Benjamin Seigel Joins Greenberg & Bass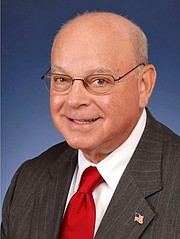 Longtime apparel-industry attorney Benjamin S. Seigel has joined Greenberg & Bass LLP as senior counsel to the firm, based in Los Angeles' Encino area.
"We are very pleased to welcome Ben to the firm," said Greenberg & Bass Managing Partner James R. Felton. "His exceptional expertise will provide a significant advantage to our clients and the business community we serve."
Before joining Greenberg & Bass, Seigel was with the Los Angeles office of Buchalter Nemer, where he chaired the firm's financial restructuring and insolvency practice group and was a member of its apparel industries practice group.
Seigel will continue to represent apparel and textile clients in both transactional and litigation matters involving corporate, labor, transportation, construction and real estate issues. Throughout his career, Seigel has represented parties in local and national business bankruptcy cases. He also provides counsel to secured and unsecured creditors, creditors' committees, liquidating trustees, property owners and landlords, equity groups, secured lenders, and public retirement systems.
As a mediator and arbitrator, Seigel draws on his experience in resolving fashion and apparel-industry disputes. Before becoming an attorney, Seigel worked in the apparel industry, holding positions in nearly every facet of the field, including warehouse manager, sales manager, credit manager and chief financial officer.
Greenberg & Bass provides corporate, litigation and bankruptcy legal services to individuals, privately held businesses, corporations and public concerns.