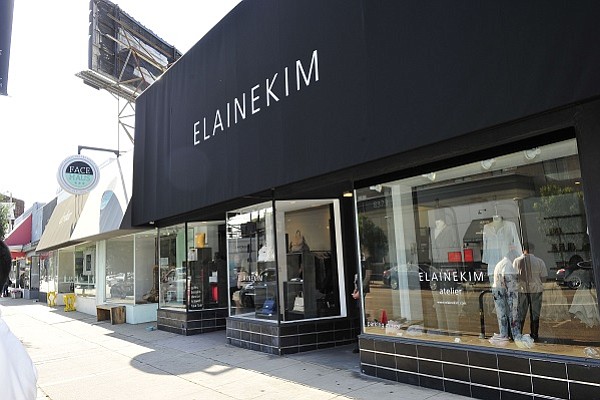 Elaine Kim: Stretch Out & Party
Designer Elaine Kim celebrated the expansion of her retail store with a party in the newly expanded space on Los Angeles' on West Third Street.
In addition to the Los Angeles designer's namesake collection, the store Elaine Kim store will a selection of lifestyle products such as footwear, jeans, sleepwear, handbags, gifts, home decor, and books from labels such as STROM brand, Capsule Parfums, Lucque handbags, Cor by Calleen Cordero and Gray Matters shoes, Domi sleepwear and Herloom.
The June 21 party drew a mix of designers, including Henry Duarte and Calleen Cordero, as well as bloggers, stylists, friends and fans.
Kim expanded her original 300-square-foot boutique by taking over the 800-square-foot space next door and adding a 200-square-foot outdoor patio in the back.
Founded in 2008, the Elaine Kim label features luxurious fabrications designed for the "urban woman." The travel-friendly collection features easy to layer, day-to-evening separates, dresses, outerwear and accessories.