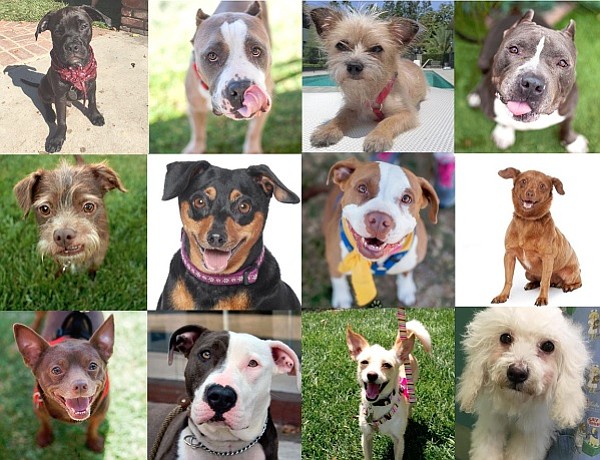 Couture for a Canine Cause
This sample sale is going to the dogs.
The California Market Center has teamed up with Wags and Walks dog rescue organization to host a charity sample sale and dog adoption fair on July 29 in CMC's top-floor penthouse in downtown Los Angeles.
The event, which runs from 10 a.m. to 6 p.m., will feature contemporary apparel, accessories and lifestyle products for women, men, children and pets from labels such as For Love & Lemons, Fidelity Jeans, Kitsch, Vanessa Mooney, Spiritual Gangster, Crap Eyewear, Pussy & Pooch, Shilla The Label, Lisa Maree, Lola Vs Harper, Wish Australia, Goldie London, 5two3, Mr Bacon's Beard Oil, The Beach People, For Better Not Worse, Dex, Alice's Pig, Molly Bracken, Darling, Quiltz 4 Pawz, An Old Soul Jewelry, Leah Alexandra and Lanoosh, B Collection.
The event will also feature a dog adoption fair hosted by Wags and Walks and all admission fee plus 5 percent of vendor proceeds will be donated to the Los Angeles–based non-profit organization, which helps rescue shelter dogs and find forever homes for each. Wags and Walks will host a dog fostering orientation at 11 a.m. followed by dog adoption from noon to 3 p.m.
"Wags and Walks is thrilled to partner with the CMC. Our goals align seamlessly towards furthering our mission," said Kathryn Hurley, development coordinator for Wags and Walks. "I know this relationship will not only lead to more dogs being adopted, but also stronger educators and advocates regarding the importance of pet rescue. Plus, what is better than fashion and a puppy kiss!?"
There will also be a raffle for prizes such as Vrai and Oro's "Gold Bar" necklace. Each raffle tickets is $2 and all the proceeds will benefit Wags and Walks.
"The CMC is very excited to be collaborating with a phenomenal organization like Wags and Walks," said event producer Alyssa Olmstead, CMC senior marketing, public relations and retail relations manager. "This is one more way for us to get more involved in our community, and finding a way to build awareness of overcrowded shelters and support dog adoptions through the fashion industry has been extremely rewarding for us. We have received an enormous outpouring of support from notable companies who share in our desire to make a difference. This is just the first of many more, new community events to come."
Admission to the event is $5 (cash only) per person. The sample sale and dog adoption event is being held concurrently with the monthly Fashion District sample sales (held on the last Friday of the month).
More information can be found here or contact Yvette Beltran at yvette@cmcdtla.com or (213) 630-3649.