TECHNOLOGY
Tukatech Appoints Director for Europe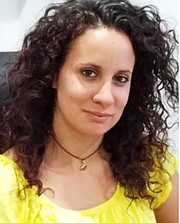 Los Angeles–based technology solutions provider Tuka­tech Inc. named Marta Maiandi director of Tukatech Europe.
An engineer with a degree in information and industrial systems from the Polytechnic University of Milan, Maiandi will be responsible for engineering, sales and support for Tukatech users throughout Europe. She is based in Curno, Italy.
"Marta has been trained on Tukatech's software solutions at the world headquarters in Los Angeles, USA. Our USA team will be working closely with Marta to help Tukatech users in Europe engineer their product-development processes," said Tukatech founder and Chief Executive Officer Ram Sareen in a company statement. "The new generation has proved to have a thorough understanding of the importance of technology in the apparel industry. Marta is a perfect addition to show traditionalists how to get more productivity with fewer people."
Founded in 1995, Tukatech provides software solutions such as 2-D patternmaking, grading, and marker-making software, automated marker-making software, 3-D sample-making and virtual-prototyping software as well as hardware including garment plotters, automatic spreaders and automatic cutters. For more information, visit www.tukatech.com.