MANUFACTURING
Obituary: Marik Zeltzer, co-founder XCVI, 70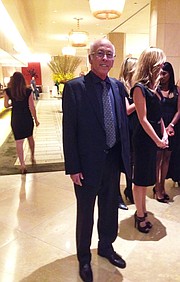 Marik Zeltzer, who cofounded the XCVI brand with his wife, Gita, died on Feb. 23 after suffering a heart attack. He was 70 years old.
Marik and Gita Zeltzer originally launched XCVI in 1996 as a house brand for their Better Be Wear store on Melrose Avenue. Today, XCVI—the Roman numerals for 96, referencing the year the brand was founded—is sold in more than 600 boutiques nationwide.
In recent years, the Zeltzers' son, Alon, and daughter, Daniela, took up the reins from their parents in running the business, which has grown to also include contemporary labels LACAUSA and Errant and a recently launched athleisure line, XCVI Movement. The company also operates The Trend Chasers, a full-package production and design development operation in Los Angeles.
Before joining the apparel industry, Marik Zeltzer was the coach for the Israeli Women National Basketball team. He and his wife relocated to Los Angeles in 1989.
In addition to his wife, son and daughter, Marik Zeltzer has three grandchildren.
A private service has already been held for Zeltzer. In lieu of flowers, the family would welcome any donations be made in his name to Larger than Life—L.A. Family (www.largerthanlifela.com), a charitable operation that provides assistance to children fighting cancer.