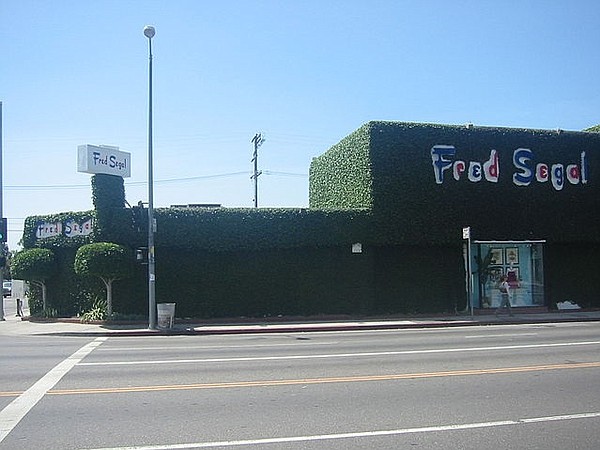 RETAIL
Fred Segal Building Sold on Melrose Avenue
Looks like the Fred Segal stores are changing.
The ivy-covered Fred Segal building at the corner of Melrose Avenue and Crescent Heights has been sold for an undisclosed price, according to Racked LA.
The Melrose Avenue building was sold to international retail real estate investor CormackHill, which said it plans to keep the store up and running, the website said.
The store opened in 1965 as the first Fred Segal outpost where Mr. Segal himself started selling his own brand of blue jeans. Originally it was a 400-square-foot outpost that evolved into a compound of individually owned stores each offering their own unique selection of high-end clothing under the Fred Segal umbrella.
Meanwhile, the retailers at the Fred Segal store at 420 Broadway in Santa Monica have been told they have until March 31 to vacate the place. Apparently, there are lots of sales going on right now because the stores are being forced to close, neighbors said.
In 2012, the worldwide licensing rights to the Fred Segal brand were acquired by Sandow, owned by Adam Sandow. Since then, Fred Segal stores have opened in Japan and at the Tom Bradley International Terminal at the Los Angeles International Airport. A collective of seven Fred Segal stores opened two years ago at the new SLS Las Vegas hotel, but have since closed.