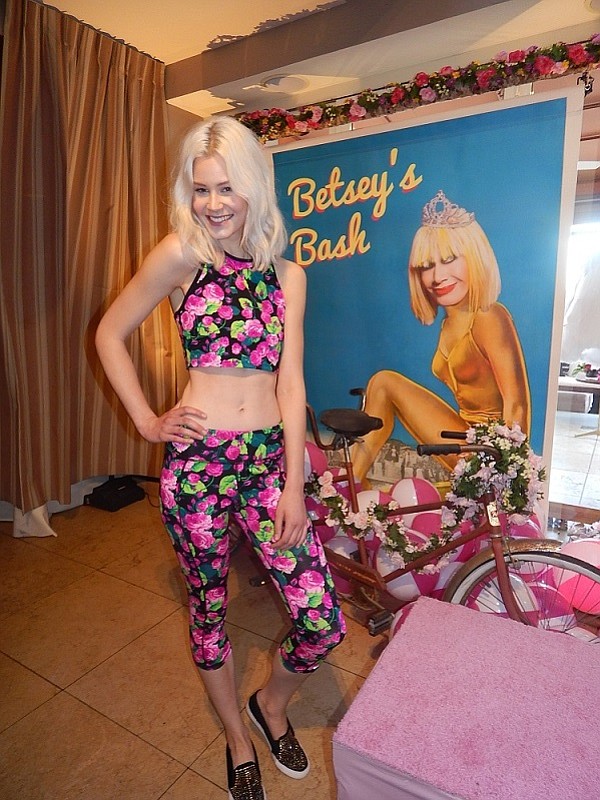 FASHION
Betsey Johnson Shows Off Her Spring/Summer Collection
It's hard to miss Betsey Johnson, the sprite of a woman who is famous for her colorful fashion rooted in the 1970s.
The designer was front and center at the Sunset Tower Hotel on Thursday night, showing off her latest collections of clothing, lingerie, swimwear, shoes and handbags.
With music blasting away and touches of pink all around, girls in checkered dresses and frilly pink slips glided through the bar on roller skates and models showed off ready-to-wear looks. In the pool, were models in Betsey Johnson swiimwear sitting atop larger-than-life pink plastic flamingos.
Betsey herself was energetic and enthusiastic about the collection that has been designed principally by The Levy Group in New York ever since the brand was sold to shoe maker Steve Madden in 2010.
"I am the creative director and make sure wherever they are, I feel there is a little bit of Betsey in it," she said.
Last year, Betsey moved to Malibu with her daughter Lulu and her two granddaughters and said she can't believe she left New York for California, but here she is.