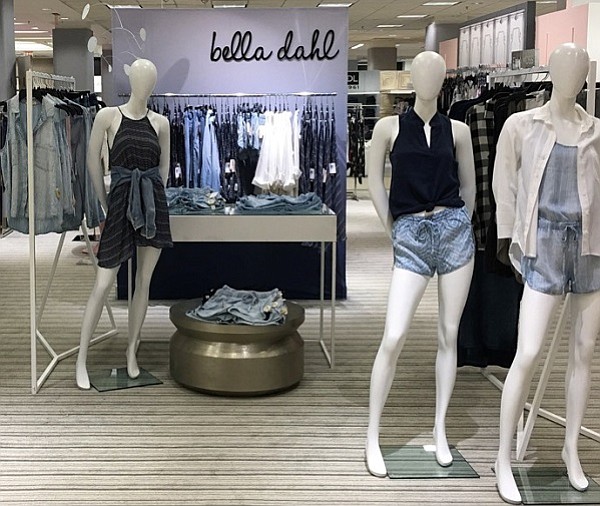 Bella Dahl at Bloomingdale's
Bloomingdale's opened Bella Dahl in-store shops in Los Angeles, the New York metro area and Florida.
In a nod to Bella Dahl's Southern California roots, the in-store shops were designed to have a "laid-back, beach vibe," which complements the Bella Dahl Summer collection. The spaces, which range from 110 square feet to 340 square feet, feature a blue ombre logo wall and a kinetic mobile designed by Julie Frith.
To kick off the debut, the Bloomingdale's store in Sherman Oaks will hold an event from 5¬–7 p.m. on May 6, hosted by blogger Bethany Struble. There will also be blogger-hosted events at Bloomingdale's in Bergen, N.J. and in Boca Raton over the next two weeks.