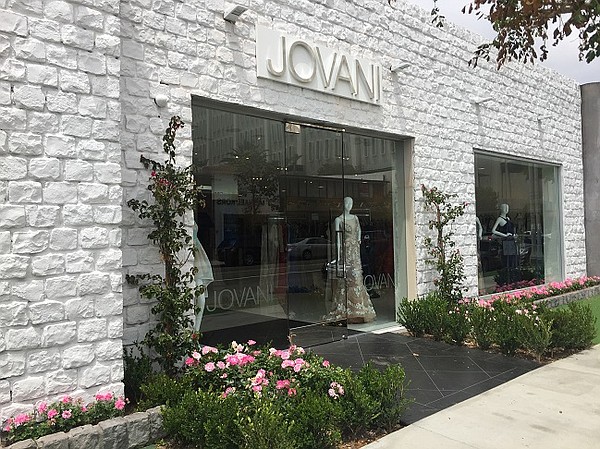 RETAL
Jovani Celebrates First U.S. Store Now on Robertson Blvd.
The location might be perfect for those who love to lunch and look at clothes.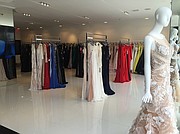 Jovani's first stand-alone store in the United States is celebrating its grand opening on May 24. Located right next to The Ivy restaurant - a hot spot for celebrities - the 3,500-square-foot store is filled with cocktail dresses, evening gowns, bridal gowns and ready-to-wear.
The space at 101 N. Robertson Blvd. once was occupied by Les Habitudes, a bridal and evening wear store that moved farther south on Robertson.
Jovani Fashion was founded in 1979 by Jacob Maslavi, whose sons Saul and Abraham have followed in his footsteps. The brand of elegant dresses is carried at stores such as Neiman Marcus, Saks Fifth Avenue and Harrods as well as specialty boutiques, but the label never had its own dedicated store in the U.S. (There are stores in Kuwait and Russia.)
But Jovani thought Robertson Boulevard was the best place to attract a sophisticated clientele and work with stylists and wardrobe teams for entertainment productions and red-carpet looks.