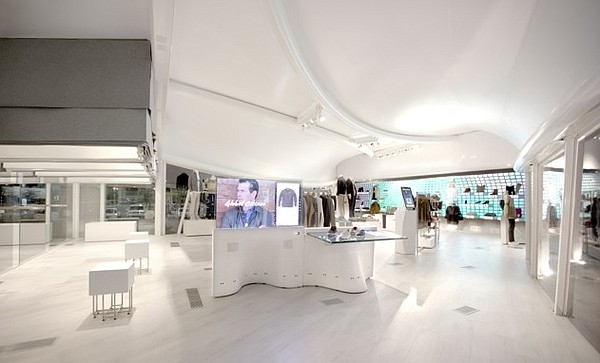 RETAIL
Store of the Future Opening at Santa Monica Place
The retail world has been undergoing a major evolution as online sites compete with on-the-ground stores.
WithMe, a technology-savvy company combines both the digital and physical retail aspects in what could be called the smart store of the future.
On May 26, WithMe opens its first-ever mall location at the seaside Santa Monica Place shopping center in an 8,000-square-foot space where shoppers can look at products displayed on the store's racks and shelves or peruse items that may not be in stock on digital displays and interactive fixtures and then order them online to be shipped to your house.
The store will be like a revolving pop-up. For six weeks, the store will display products from the East Coast-centric Century 21 Department Store, known for selling designer labels for less.
The store has signed a lease for 365 days, which will involve 365 days of pop-up stores. So, after Century 21's merchandise has been shown, another brand could move into the store.
The revolving nature of the store includes something called a "Pixel Wall" made of 900 individual screens that move to form shelves and hanging racks to accommodate different products.
Also high tech are the dressing rooms. They have interactive mirror displays that let customers make purchases or request alternative items without leaving the room.
WithMe's goal is to make shopping fun for consumers and easier for retailers to set up shop.