LEGAL
Industry Voices: Sellers Beware: The Ever-Shrinking Copyright Coverage in Your Insurance Policy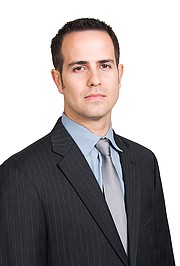 Many players in the apparel industry face tremendous exposure from copyright-infringement lawsuits. Every day, copyright holders (plaintiffs) file dozens of lawsuits against apparel manufacturers, distributors, wholesalers and retailers, alleging that the goods they manufacture, distribute, advertise and sell infringe on a plaintiff's copyrighted design. The lawsuits seek tens of thousands of dollars (or more) in damages and cost just as much to defend against, regardless of whether the claims have any merit. The plaintiffs (and the lawyers representing them) are relentless in pursuing every possible claim against every company in the supply chain to maximize their recovery.
Savvy apparel companies aware of this exposure often look to transfer their risk by purchasing liability insurance policies. Historically, policyholders have gotten at least some coverage for copyright claims under general liability policies that include "advertising injury" coverage for when the lawsuits allege that one of the ways the policyholder infringed was through its advertising. And because the attorneys filing these lawsuits know that, they almost always include that language in their lawsuits to trigger coverage.
Insurance companies have grown weary of defending and paying these claims, and many carriers have sought to eliminate this coverage from their policies. They haven't taken it out completely, so the uninformed policyholder might still look at the policy form and see that it has "advertising injury" coverage, which includes "copyright" claims. But on closer inspection, careful policyholders will find very subtle changes to the policy language that take the teeth out of the coverage. Although these policies, technically, still cover copyright claims, the language is so limited that the coverage is of virtually no use to anyone. This way, the carriers can truthfully represent that their policies have "advertising injury" coverage for copyright claims, even though they really won't provide coverage for any claim their policyholders are actually likely to see. Apparel-industry policyholders need to watch out for these two slight changes in their advertising-injury coverage forms or else they might be buying insurance that doesn't provide the coverage they need.
The first key change is in the definition of "advertising injury." Although the policy language has always been somewhat convoluted and difficult to navigate for the uninitiated, general liability policies have traditionally provided coverage for the infringement, in the policyholder's advertisement, of another person's copyright. For example, if a policyholder is sued in a lawsuit alleging it infringed on the plaintiff's copyrighted fabric design and one of the ways it is alleged to have infringed is by using the protected design in the policyholder's advertising, then the policyholder would be covered for that claim.
Certain carriers, however, are cutting out that copyright coverage by revising the language so advertising injury only includes infringement in the policyholder's advertisement of a copyrighted advertisement. Not only is it required that the infringement involve the policyholder's advertisement, but now there is only coverage if the copyright infringed upon the plaintiff's copyrighted advertisement. This means that there is no coverage for alleged infringement of a copyrighted fabric design, print, book or song. Under this language, the only kind of copyright claim that a policyholder will be covered for is if the policyholder's advertisement is alleged to infringe on the plaintiff's copyrighted advertisement. While that claim, which apparel companies almost never actually face, would be covered, all other copyright claims are excluded, leaving policyholders exposed to significant risk.
The second subtle change carriers are using to effectively eliminate copyright coverage is an exclusion that states that the advertising-injury coverage for copyright claims applies only if the only allegation of intellectual-property infringement in the lawsuit is infringement through the policyholder's advertisement. Under the insurance laws of most states, when a lawsuit alleges some claims that are covered and some claims that are excluded, the insurance company has to pay to defend the entire action (although it only has to pay for the damages arising from the covered claim).
For example, if a retailer is sued for allegedly manufacturing, selling, distributing and advertising goods that infringe on the plaintiff's copyrighted fabric design, an insurance company would have to defend the entire action even though the only act of infringement that is potentially covered is the advertising.
This new language used by some insurance companies, however, flips that rule of insurance law on its head. This new policy language states that the claim is covered only when it alleges infringement through the policyholder's advertisement and, importantly, nothing else. Any other allegations of infringement through any other means (that is, infringement by manufacturing, selling or distributing infringing goods) void coverage for the lawsuit. Because apparel companies almost never face infringement lawsuits based solely on their use of a design in their advertisements, this copyright coverage is effectively worthless to those companies because it doesn't address the copyright risk those companies actually face.
Sellers of apparel, beware! Companies looking to insure against the risk of the copyright claims being filed every day need to be very careful in shopping for their insurance policies. It is not enough to verify that the policies purchased have "advertising injury" coverage because not all "advertising injury" coverage is created equal. Diligent policyholders must review their policy forms very carefully and be on the lookout for carefully worded provisions. Every word matters! Insurance policies with these terms can create major exposure, leaving a company bare to the exact copyright risk it sought to insure.
Joseph G. Balice (jbalice@brutzkusgubner.com) is a partner in the commercial litigation department with Brutzkus Gubner Rozansky Seror Weber in Los Angeles. His practice focuses on representing policyholders in insurance coverage disputes with their insurance carriers.