MANUFACTURING
Carbon38 Adds CMO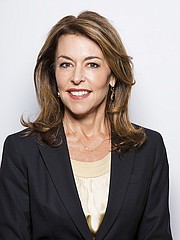 Carbon38, the Los Angeles–based luxury activewear e-commerce retailer, has hired Lisa Kraynak as chief marketing officer.
Kraynak, who will be based in LA, will work closely with Carbon38 founders Katie Warner Johnson and Caroline Gogolak on growth initiatives for the 3-year-old company.
Kraynak's career has included working with large companies and entities as well as early-stage businesses, including NBC Universal, Viacom, iVillage, Intuit, Demand Media and the city of New York. At Demand Media, Kraynak launched the Santa Monica, Calif.–based company's fashion and beauty divisions. She has served in leadership roles in companies—Demand Media and iVillage—as they launched their initial public offerings.
"Carbon38 is at an inflection point and adding a team member at Lisa's level gives us a rare competitive advantage," said Warner Johnson, chief executive at Carbon38, in a company statement. "Lisa's experience, imagination, energy and, most importantly, competitive spirit manifests as the ideal engine for scale. She has a proven track record for delivering results through digital and brand marketing, and her operational expertise punts us into world-class territory."
Gogolak, president at Carbon38, said she and Warner Johnson look forward to Kraynak's assistance in driving the company's future growth.
"With her extensive digital and brand-marketing experience, we are thrilled to have her as a key senior leader as we transform the wardrobe of the modern American woman and show activewear as a leading category within the fashion space," Gogolak said.
Later this month Carbon38 will open a pop-up retail shop on Los Angeles' Robertson Boulevard. The company is also working on two designer collaborations, one with artist Curtis Kulig and another with designer and CFDA/Vogue Fashion Fund winner Jonathan Simkhai.
Warner Johnson and Gogolak founded Carbon38 in 2013, building on their experience in finance, high-end fashion and celebrity fitness. The site offers a curated selection of fashion-forward, high-performance apparel from an international mix of labels as well as its own in-house label Carbon38. Fashionscarried on Carbon38 take the consumer from "the gym, the boardroom and beyond," the company said.
For more information, visit www.carbon38.com.