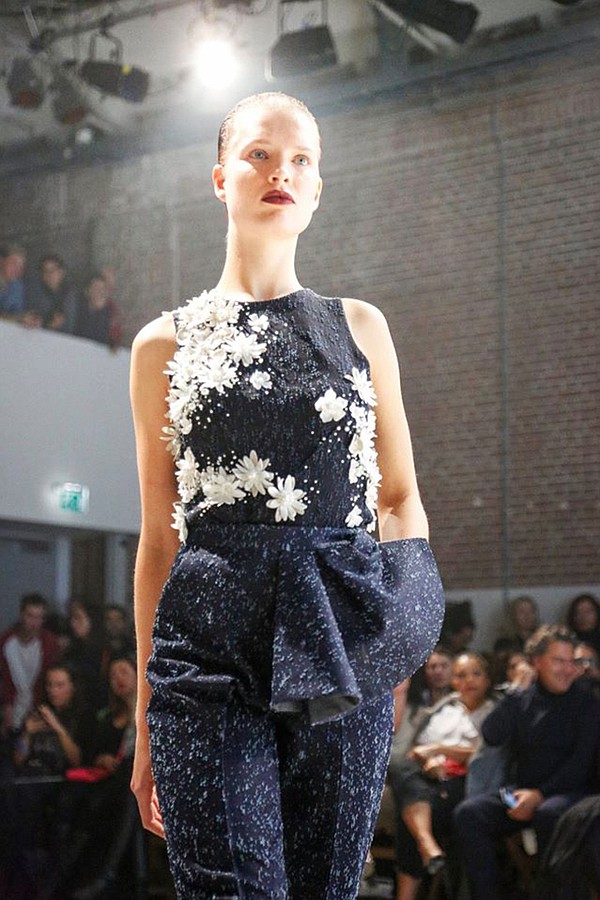 GLOBAL DENIM AWARDS
Denim on the Catwalk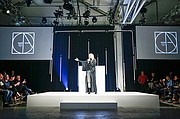 Dutch designer Anbasja Blanken, working with Italian denim mill ITV Denim, was named Best Collection and Indian denim mill Arvind, featured in a collection by Roosmarijn Koster, was named Best Fabric at the third annual Global Denim Awards, held at Westergasfabriek in Amsterdam on Oct. 26.
Inspired by luminescent coral, Blanken's collection featured glow-in-the-dark denim created for her by ITV, which created yarns with luminescent properties.
"My concept was about the deep sea and, more specifically, coral, the 'flowers of the sea,'" she said. "Some coral's colors alternate when the light changes. It can even be luminescent. What if my denim pieces produced light themselves?"
The event—hosted by HTNK Fashion recruitment and consultancy, the Kingpins denim trade show, and House of Denim and sponsored by e3 Cotton—is held concurrently with the Kingpins denim trade show in Amsterdam. The winning collections are displayed at Kingpins events in New York and Hong Kong as well as at the 2017 edition of Amsterdam Denim Days, acity-wide denim festival featuring workshops, seminars, sales and parties. Denim Days was founded by Lucel van den Hoeven, the chief executive officer of fashion trade-show organizer Modefabriek—with HTNK owner Mariett Hoitink and James Veenhoff, who together founded Amsterdam's House of Denim, an organization that promotes sustainable denim production and operates the, a three-year educational program in jeanswear, located in Amsterdam.
Photo Gallery
Tess Van Zalinge with Knitdigo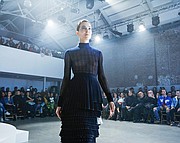 Tess Van Zalinge with Knitdigo | Global Denim Awards at Westergasfabriek | Oct. 26, 2016 | Amsterdam | Photos by Team Peter Stigter
Photo Gallery
Marina van Dieren and Christina Albrecht with Advance Denim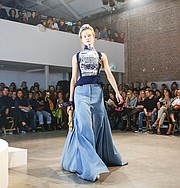 Marina van Dieren and Christina Albrecht with Advance Denim | Global Denim Awards at Westergasfabriek | Oct. 26, 2016 | Amsterdam | Photos by Team Peter Stigter
Photo Gallery
Anbasja Blanken with ITV Denim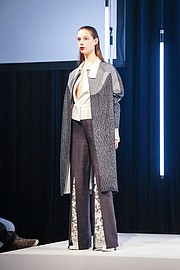 Anbasja Blanken with ITV Denim | Global Denim Awards at Westergasfabriek | Oct. 26, 2016 | Amsterdam | Photos by Team Peter Stigter
Photo Gallery
Edith Marcel with Berto Industria Tessile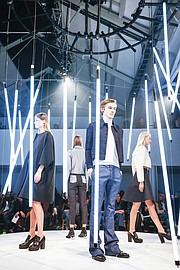 Edith Marcel with Berto Industria Tessile | Global Denim Awards at Westergasfabriek | Oct. 26, 2016 | Amsterdam | Photos by Team Peter Stigter
Photo Gallery
Deniz Gür with Kipas Denim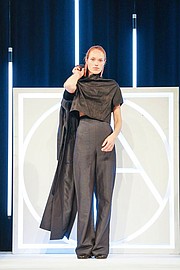 Deniz Gür with Kipas Denim | Global Denim Awards at Westergasfabriek | Oct. 26, 2016 | Amsterdam | Photos by Team Peter Stigter
Photo Gallery
Leandro Cano with Tejidos Royo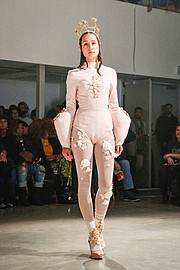 Leandro Cano with Tejidos Royo | Global Denim Awards at Westergasfabriek | Oct. 26, 2016 | Amsterdam | Photos by Team Peter Stigter
Photo Gallery
Roosmarijn Koster with Arvind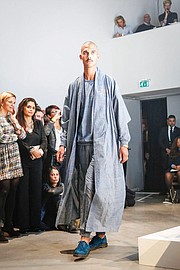 Roosmarijn Koster with Arvind | Global Denim Awards at Westergasfabriek | Oct. 26, 2016 | Amsterdam | Photos by Team Peter Stigter
Photo Gallery
Marius Petrus with Atlantic Mills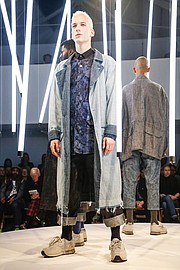 MariusPetrus with Atlantic Mills | Global Denim Awards at Westergasfabriek | Oct. 26, 2016 | Amsterdam | Photos by Team Peter Stigter
Photo Gallery
Lavinia Mustapha with Candiani Denim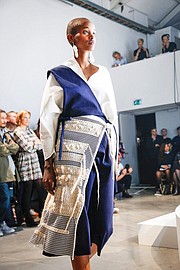 Lavinia Mustapha with Candiani Denim | Global Denim Awards at Westergasfabriek | Oct. 26, 2016 | Amsterdam | Photos by Team Peter Stigter
Photo Gallery
Lisa Konno and Karin Vlug with Prosperity Textile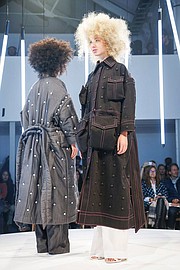 Lisa Konno and Karin Vlug with Prosperity Textile | Global Denim Awards at Westergasfabriek | Oct. 26, 2016 | Amsterdam | Photos by Team Peter Stigter
Photo Gallery
Outkastpeople with Calik Denim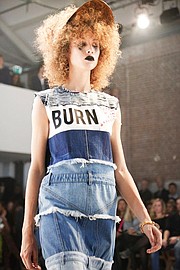 Outkastpeople with Calik Denim | Global Denim Awards at Westergasfabriek | Oct. 26, 2016 | Amsterdam | Photos by Team Peter Stigter