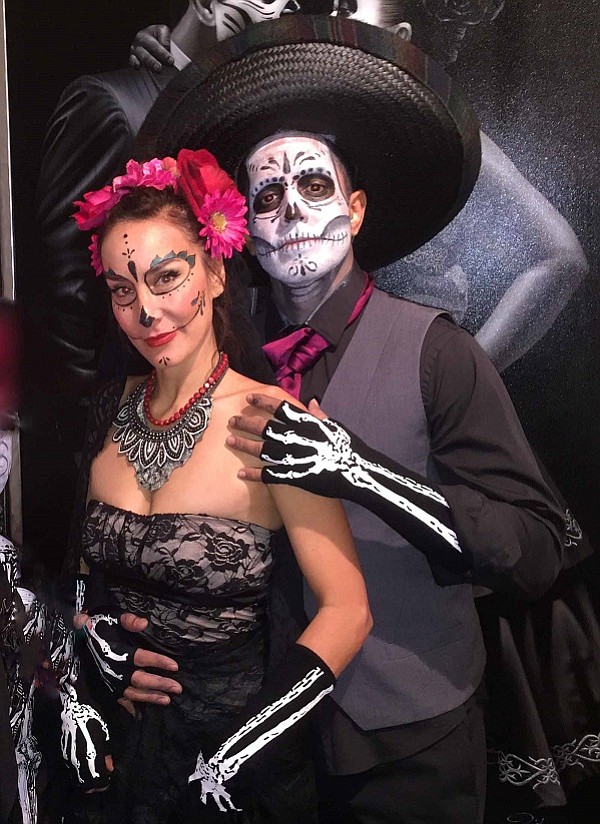 The Art and Style of the Dia de Los Muertos
The 7th-annual El Velorio—or The Funeral—returned to the Plaza De La Raza in East Los Angeles on Nov. 6.
The Dia de Los Muertos (Day of the Dead) celebration is produced by local artist Antonio Pelayo and this year's amazing celebration did not disappoint those lucky enough to attend.
Showcasing music, art, religion and history of Mexican and Chicano culture, El Velorio keeps to the Dia de los Muertos theme. Music group Metalachi headlines the event, which also features other musical performances and dance groups such as Mariachi Manchester, Casa de Calacas, Folklor Pasion Mexicana and DJ Gazoo.
Art from more than 100 artists is available for purchase or at auction. There was also a fashion show, photo booths, face painting and Dia de los Muertos airbrush-inspired make-up, as well as a classic car show, food and drinks.
Pelayo originally created the event to help showcase new artists. A portion of the arts' sales goes to after-school arts education and mentorship programs for children of East Los Angeles at Plaza de la Raza.
The event is the must-see event to attend during the Dia de los Muertos season!
Gracias….Amor Y Paz!