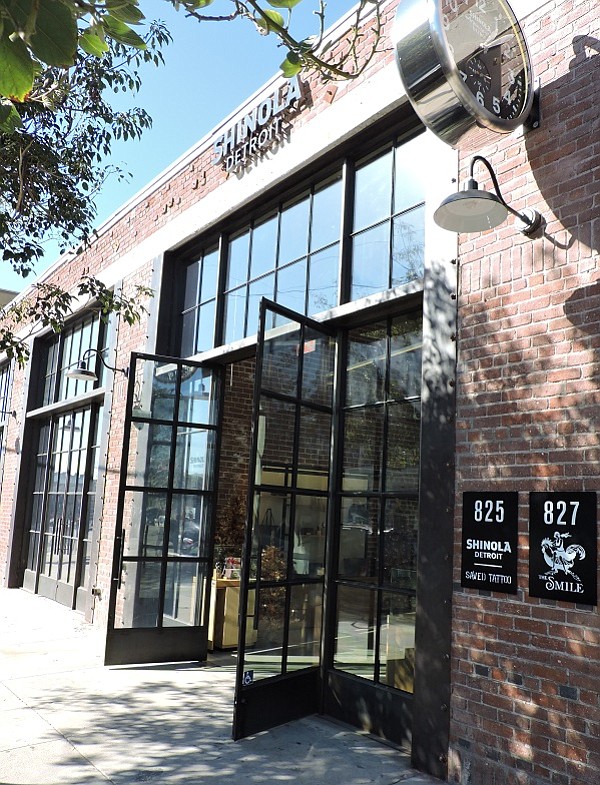 Changes in LA for Shinola Detroit
Shinola Detroit, the made-in-America accessories company, is expanding its offering and its West Coast boutiques.
The company's creative director, Daniel Caudill, was recently in Los Angeles to host a launch party for Shinola's women's collection, and to celebrate the opening of the company's fourth Southern California store in downtown Los Angeles.
The launch party was held at Shinola's two-month-old store at The Grove on Nov. 10. The next day, the newest LA store opened in the Arts District in downtown Los Angeles, where Shinola shares space with Scott Campbell's Saved Tattoo studio and The Smile café. The Arts District store joins Shinola's original LA store in Silver Lake, which has been converted into a men's-only store, and the Shinola store on Abbot Kinney in LA's Venice neighborhood.
According to Caudill, Shinola's women's collection bowed at the request of key retailers, including Nordstrom, Neiman Marcus and Saks, which had been asking for fashion watches. The newly launched Shinola women's line also includes engravable ID rings, signet rings, buckle rings and bracelets, based on the Shinola watchband.

The store at The Grove also features the latest in the Gomelsky by Shinola collection, a sister brand that takes its name from JCK Editor in Chief Victoria Gomelsky, who was the first person to visit the Shinola booth at Baselworld in 2013 when the then-unnamed watch style debuted.
There's also the latest in Shinola's limited-edition Great American series, the Maya Angelou collection for Shinola, which includes a watch, a pen and a journal that includes Angelou quotes. The poet, author and performer is the fourth in the series, which has featured Henry Ford, the Wright Brothers and Muhammad Ali.