RETAIL
The North Face Opens a Concept Store in San Francisco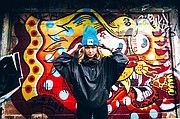 In an old brick building, The North Face has opened a new concept store, tapping a spot right near Jackson Square in San Francisco.
The North Face Urban Exploration Concept stop is focused exclusively on the label's premium streetwear range and stocking the outpost at 701 Sansome St. with some revived products and new products, including collaborations and curated pieces from the brand's Japanese and Hong Kong collections.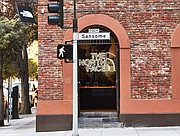 Some of those revived products are the Original Daypacks and the Soft Duffels reissued in honor of the company's 50 years of making handcrafted outdoor gear.
The Urban Exploration store in San Francisco is the first of its kind in the country. A similar space will be featured inside The North Face flagship store on Fifth Avenue in Manhattan later this month.
The North Face has a two-year lease on the location but may rotate other concepts in and out of the store. The North Face spokesperson Jessica Hollister said the urban concept store will be around until at least spring 2017.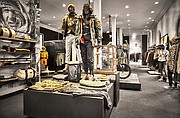 The North Face, headquartered in Alameda, Calif., was founded in 1966 with the idea of developing gear for outdoor athletes. It is now a division of VF Outdoor Inc.