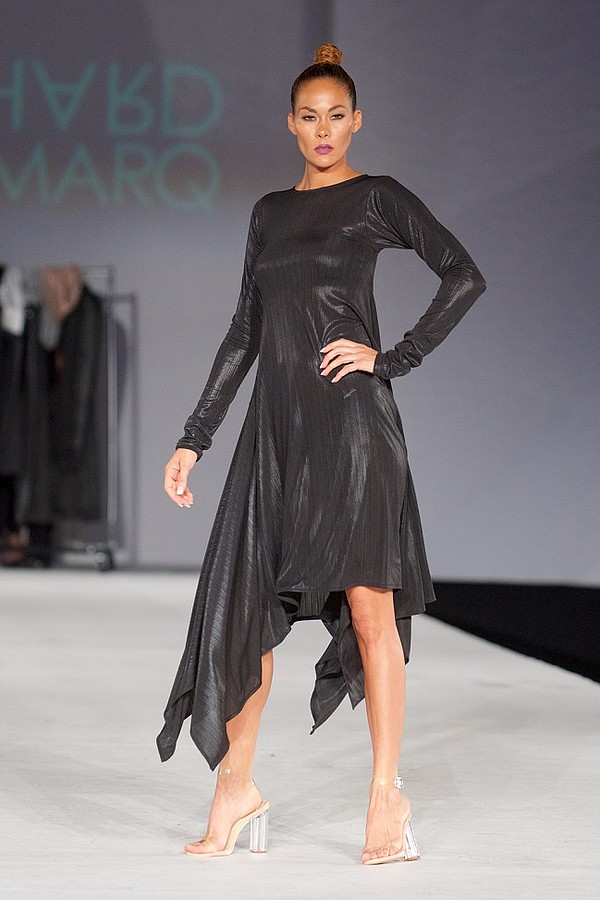 FASHION
Project Runway Contestant Shines at Style Fashion Week
Richard Hallmarq is no stranger to fashion shows and exhibiting his best.
He was a "Project Runway" contestant for Season 11 in 2013 and has showcased his styles on the catwalk in New York, San Francisco and Los Angeles.
At the recent Style Fashion Week, held at the Pacific Designer Center in Los Angeles' interior design mecca, Hallmarq displayed his sophisticated looks on Oct. 15. Sleek silhouettes in various knitwear and velvet were elegant but slightly different from your traditional fashion dresses.
He played with sleeve lengths and hems as well as incorporating some off-the-shoulder looks. Also, dolman sleeves were front and center. Colors ranged from black to pale blue and pink.
Hallmarq, who hails from Sacramento, studied at the International Academy of Design & Technology in his hometown. Last year, he opened his first stand-alone retail store at 8th and H streets in the California capital.