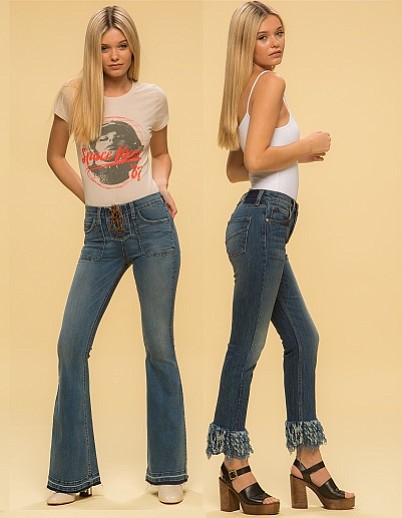 REVICE
Revice: Fast Premium Denim Direct to Consumer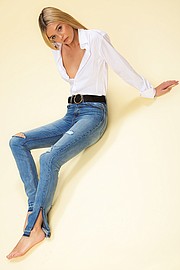 Founded earlier this year, Revice is aiming to be the go-to brand for premium denim for women and men, utilizing a fast-fashion format of manufacturing to offer limited quantities of each vintage-inspired style.
"We try to work on the same idea as fast-fashion businesses, but instead of cheap labor and cheap production we do everything in-house here in LA with premium fabrics and high-quality manufacturing processes," said Shai Sudry, founder of Revice.
"Since we own our own manufacturing we don't have any limitations to quantities or skimp on quality. We sell our product directly to our consumer, and that gives us the ability to react faster to demands and trends."
All denim is sourced directly from Cone Mills in North Carolina and Candiani, an Italian denim mill. Revice produces 110 cuts of each jean style on average and does not typically restock. The company also offers tees that they buy as blanks.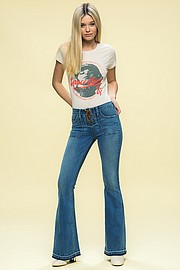 "We put them through a vintage wash process in our own facilities to give them their unique appeal and appearance and design all the graphics for the tees in-house as well," Sudry said.
In order to offer competitive price points, the company sells direct to consumer exclusively through their e-commerce platform on their website. Since the business is solely online, Revice relies heavily on social media to acquire and engage customers. The choice platform is Instagram (@revice_denim), where Revice boasts almost 13,000 followers.
"We saw the rise and importance of an Instagram presence for a brand when Revice launched in early 2016," Sudry said. "Through Instagram, we have been able to tell our story and showcase our product through strong visual narratives meant to capture and engage current and new followers and customers."
Retail price points range from $58 to $88 for women's jeans; all jean jackets retail under $100; and exclusive tees retail around $32. Men's jeans retail between $58 and $65.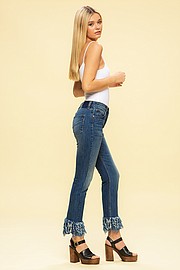 "We aim to be the go-to brand for premium denim. Future plans are to build up the denim aspect of the business with multiple fabrications, washes, colors, fits, etc., as well as continue growing our graphic tee line and eventually expand the collection to carry more pieces."
Before founding Revice, Shai Sudry had 20 years of experience in the fashion industry doing contract production, private label manufacturing and licensing major brand names.
For more information, visit www.revicedenim.com.