FINANCE
Beer Named Western Regional Sales Manager at CIT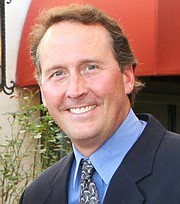 The CIT Group Inc. named Darrin Beer Western regional sales and portfolio manager for the company, replacing Mitch Cohen, who has retired.
"Darrin has more than 25 years of financial-services experience and has been an important member of our Commercial Services team since 1999," Heller said in a company statement. "He brings tremendous knowledge and experience to this new role and will provide strong leadership to the Western regional team as we continue to offer excellent service to our new and longstanding clients in the region."
Beer was previously Western regional client credit manager at CIT. He joined the financial-services firm in 1999 when CIT acquired Heller Financial Inc., where Beer was senior account executive. He was also leasing broker with Financial Industry Consultants. Beer is based in Los Angeles and reports to Marc Heller, president of CIT Commercial Services.
"I am excited to be taking on the management of CIT Commercial Services' Western regional team," Beer said in a company statement. "I look forward to working with this team of seasoned professionals to continue to provide financial services that help consumer product companies grow and further build our relationships throughout the region."
CIT Commercial Services provides factoring and financing to consumer product companies, including providing tools to increase sales, improve cash flow and reduce operating expenses. The company provides clients with real-time credit approvals and comprehensive accounts-receivable information. CIT clients range from $2 million small businesses to giants with $1 billion in annual sales. Founded in 1908, CIT has more than $65 billion in assets.