LEGAL
Forever 21 Sues Brandy Melville for Copyright Infringement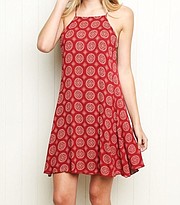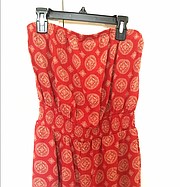 In the world of copyright lawsuits, the tables have turned with Forever 21 stepping up to sue a fellow teen retailer for allegedly knocking off a fabric print that Forever 21 said it copyrighted nearly two years ago.
On Aug. 18, Forever 21 sued Bastiat USA Inc., which does business in the United States as Brandy Melville; Thomas Aquinas, a California corporation that does business as Brandy Melville; and Stephen Marsan, cofounder of Brandy Melville, whose U.S. offices are in Santa Monica, Calif.
In the lawsuit, filed in U.S. District Court in Los Angeles, Forever 21 claims that last spring it became aware that Brandy Melville was selling a dress whose fabric design "completely copies Forever 21's design and which is protected by Forever 21's copyright."
Under current law, original prints or graphics on clothes can be copyrighted as they are considered artwork.
Forever 21 purchased the Brandy Melville dress online for $38.62, which included shipping and handling, to show how it was similar to a Forever 21 romper selling for $15.90 made from a copyrighted print that Forever 21 said is the same print used in the Brandy Melville dress.
Forever 21 is asking that Brandy Melville stop selling clothing with that particular design, that it turn over its profits made from the dress, for damages to be determined at trial and for attorneys' fee.
Calls to Brandy Melville's offices in Santa Monica were not returned by press time.
Brandy Melville is a relatively new retailer to the teen circuit in the United States. The chain was founded in the early 1990s in Italy by Stephan Marsan and his father, Silvio, an Italian entrepreneur.
The first U.S. store opened in 2009 in the Westwood area of Los Angeles, near the University of California, Los Angeles. The retailer now has 15 stores in California; a number of stores in New York, Massachusetts and Connecticut; two outposts in Hawaii; and one in Texas. The Brandy Melville brand is also carried by some Nordstrom stores.
The fact that Forever 21 is suing someone else for copyright infringement appears unusual considering the Los Angeles retailer has been sued more than 50 times for copyright infringement. Designers Anna Sui, Diane von Furstenberg and Philip Lim have gone to court accusing Forever 21 of stealing their work.
Last year, H&M sued Forever 21 over a beach tote bag that had a similar palm-tree print and the same message on the side: "Beach Please."
One case in Southern California actually went to trial in 2009 when high-end label Trovata Inc., started in 2002 by four college friends, took Forever 21 to court in a trade-dress lawsuit, not a copyright-infringement suit, charging the retailer copied Trovata's designs right down to the buttons and labels.
The suit alleged infringement of several garments, including a hoodie, dotted blouse, cardigan, a striped polo shirt and a Henley with mismatched, oversize buttons.
The case ended with a hung jury, and a new trial was expected when Trovata and Forever 21 settled out of court.