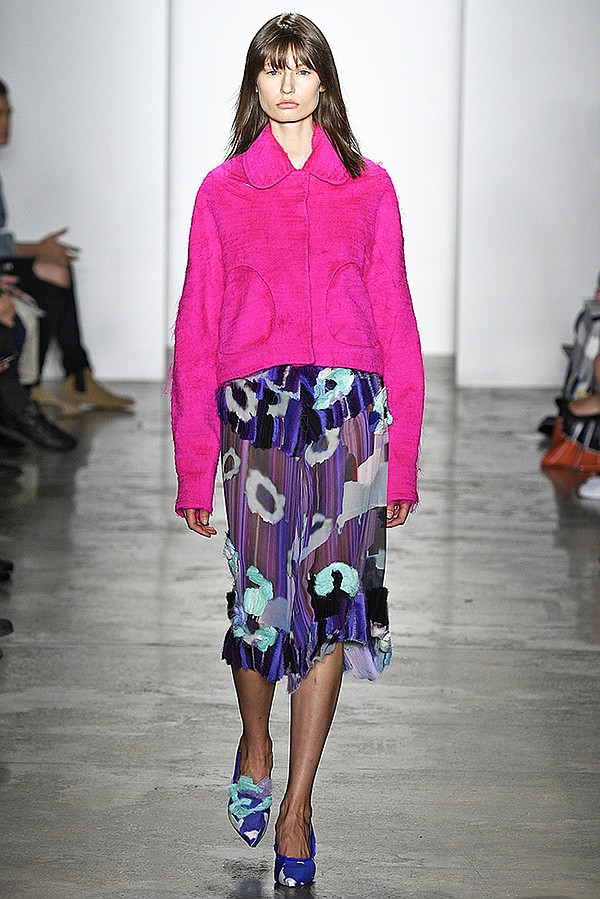 NYFW TRENDS
NYFW Trends Have a California Feeling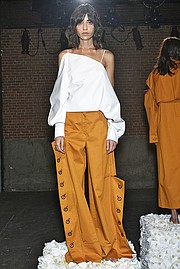 With a flurry of runway shows in line for New York Fashion Week, don't be surprised if you see a bit of California on the catwalk.
Sharon Graubard, founder and creative director of New York global trend forecaster MintModa, identified three major directions for Spring 2017 trends: the sport nomad, the fever dream and nature. Each has a touch of the West Coast.
"Definitely there is a California influence in the sport nomad," Graubard said from her New York office. "It is a true evolution of Bonnie Cashin, a California designer who was the mother of American sportswear. There is the California way of dressing, which is casual and which is always ready for a yoga class or walk on the beach. That is definitely impacting fashion."
The sport nomad trend is based on classic American sportswear, but the shapes are oversized and the constructions borrow from ethnic cultures. It uses crisp white shirtings, natural linens, denim and plain T-shirt jersey mixed with activewear pieces like slouchy track pants.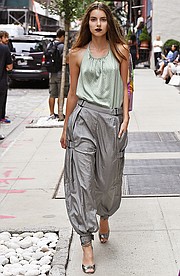 A second trend is fever dream, which consists of dark colors accented with pops of neon or nearly neons. Animal prints, vivid pixel patterns and cellophane-like layers give it depth. Silhouettes can be feminine with sheath dresses or bow blouses, but fabric colors will be exotic.
A third theme is all about nature with murky colors such as dull greens, misty olives and mustardy goldenrods with soft pink accents. "The colors are not so much swimming pool as they are a frog pond," Graubard said.
Shapes are organized but with imperfections such as an off-kilter print placement, acid washes, uneven hems and lots of texture.
Graubard also sees some Hollywood influence on fashion from the Netflix shows "Stranger Things" a horror, science-fiction TV series, and Baz Luhrmann's "The Get Down," which is about the birth of the hip-hop music movement.
The fashion trend forecaster believes there will be a rediscovery of the '70s and early '80s urban and suburban styles, including skimpy tees, tiny short-shorts, denim cutoffs, bare midriffs and slit skirts. "The slinky disco dress will make a big comeback," Graubard said.