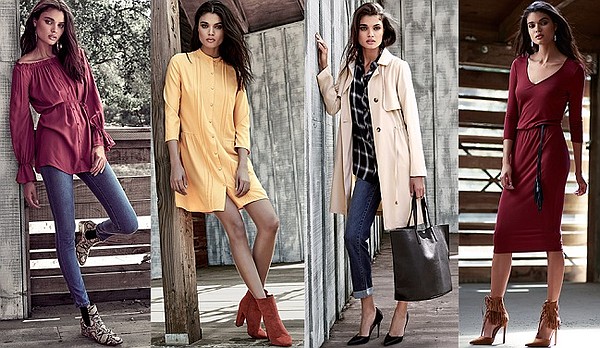 FASHION AND TECHNOLOGY
JustFab and Betches Blog Form Partnership
Expect to see a lot of snark in the clothing collaboration between JustFab and Betches.
The two are getting together to offer clothing, shoes, accessories and handbags starting in November. The collections will be curated by Betches founders Jordana Abraham, Samantha Fishbein and Aleen Kuperman and offered on JustFab's online site. The partnership also will consist of joint collaborations including select light-hearted, fun and quirky graphics to be shared on Betches social media sites such as Instagram, Facebook and Twitter.
Betches is a blog that was started in 2011 by three friends and college roommates. It now has 4.5 million followers on Instagram and 10 million page views. It is loaded with sarcasm, in-your-face articles and just plain fun. It is billed as a brutally honest site with news, gossip and advice for young women.
A recent top story on the blog was on how to get away dressing like a slut at work. That should make for an interesting collection.
Traci Inglis, chief marketing officer at TechStyle, the parent company of JustFab, said the Betches website delivers a healthy dose of humor. "It's a platform where you can have fun with fashion and lifestyle content and laugh with your friends over how relatable it really is," she said. "That's exactly the type of partnership we want to offer our customers."