MANUFACTURING
BCBG Max Azria Downsizing With Big Layoffs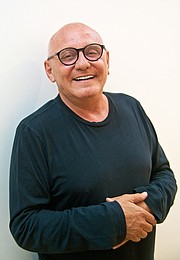 BCBGMaxAzriaGroup, one of the longest-running contemporary brands in Los Angeles, is laying off 123 people from its company effective Nov. 1, according to filings with the state Employment Development Department.
The news follows pink slips issued weeks ago by three other well-known Los Angeles contemporary brands—7 For All Mankind, Splendid and Ella Moss. In early September, it was made public that 65 people were being let go. Since then, that has been updated to 105 layoffs. Fifty people were dismissed from 7 For All Mankind and 55 were laid off from the company's sister labels of Splendid and Ella Moss. All three labels were recently bought by Israeli apparel company Delta Galil.
In addition, Los Angeles blue-jeans maker J Brand notified the state Employment Development Department in August that it was dismissing 27 people.
The BCBGMaxAzria layoffs come months after a new interim chief executive took over. Marty Staff came on board in April to help turn the company around. The company's founder, Max Azria, was put on paid leave.
On his LinkedIn page, Staff said that he had been hired by the company's majority shareholder, Guggenheim Partners, to stabilize the company and profitably grow the brand while managing a fast-growing e-commerce platform and an expansive international footprint.
Staff has an extensive resume, having worked at JA Apparel (Joseph Abboud Apparel) for eight years as the president and chief executive and at other well-known labels such as Hugo Boss, Calvin Klein and Polo Ralph Lauren.
BCBGMaxAzria has been struggling for years with a heavy debt burden that in 2013 came to $685 million. Of that debt, Guggenheim Partners owned $475 million.
Last year, BCBG said it had restructured its debt and received a $135 million cash infusion from investors.
But recent Web postings by ex-employees included one person complaining that because business was not that great right now, employees were working fewer hours.
Normally, the company is a tried-and-true presence at New York Fashion Week, with runway shows for BCBGMaxAzria and its high-end label Hervé Leger by Max Azria. But the company skipped the recent run of New York shows for Spring 2017.
Azria, who was born in Tunisia, came to Los Angeles and founded BCBG in 1989. The company's name in French stands for "Bon Chic, Bon Genre," a Parisian slang term that means "good style."