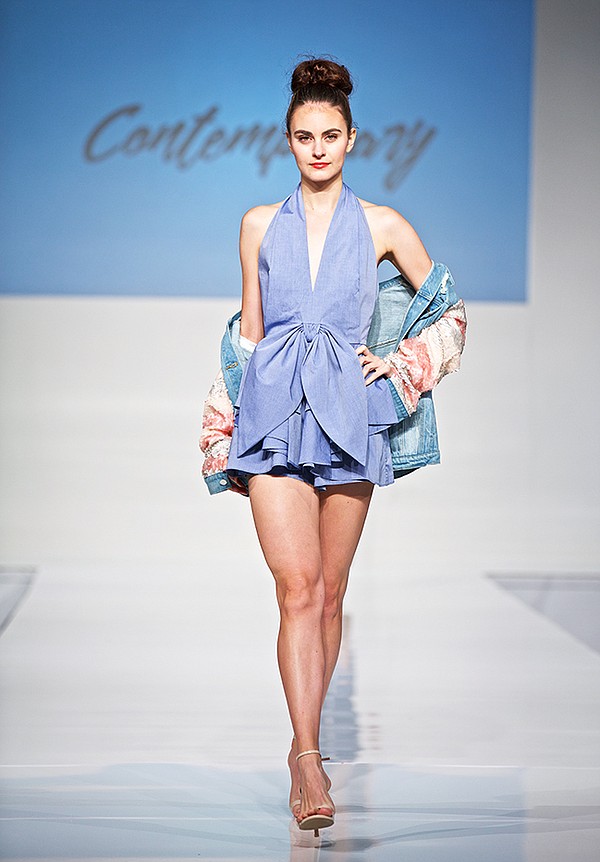 DIRECTIVES WEST
Directives West: S/S '17 Trends of the Season
Photo Gallery
Directives West: S/S '17 Trends of the Season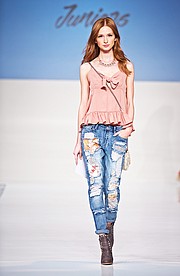 Photos by Norman Zeller
The key looks for Spring/Summer 2017 got the spotlight treatment when Directives West presented its runway show on Sept. 27 in the California Market Center Fashion Theater during LA Majors Market.
"We've always been the capital of cool, but now everyone is discovering it, too," said Shelda Hartwell-Hale, Directives West vice president.
Covering the contemporary, updated, juniors and girls' markets, the runway show featured five trend groups. California Chill was an ode to West Coast–inspired trends that blended street, surf, gypsy and active. Girl Code presented a retro California take on streetwear dressing inspired by '90s club kids and Goth mall style. In the Blue Jean Baby trend, Hartwell-Hale pointed to "all the newness in denim," which included key items such as the ankle jean, the denim jacket and the denim dress. Sugar & Spice was the girlie, sweet, feminine trend that includes important items such as the two-piece set, the soft short and the Victorian blouse. Hartwell-Hale described the "progressive and playful" Eccentrics trend as "our most forward theme." Blending feminine pieces with streetwear and active silhouettes, the trend group was meant to be mixed, matched and layered for a personized look.