MANUFACTURING
Azrias Lose Out in Contract Dispute With BCBG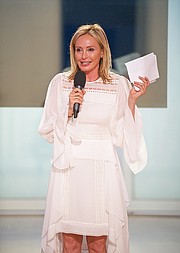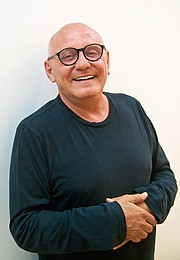 A U.S. bankruptcy court judge in New York tossed out a labor contract lawsuit brought by BCBG founder Max Azria and his wife, Lubov Azria, who are no longer working at the Los Angeles clothing company, which filed for bankruptcy protection in late February.
The bankruptcy judge in New York issued a ruling on April 24 and is expected to enter a final order soon.
The Azrias' contract dispute was filed in March, shortly after Chief Creative Director Lubov Azria was fired and replaced by Bernd Kroeber, who has been with the company for a decade and whose first collections were expected to debut for Spring 2018.
The Azrias maintained that Lubov was illegally dismissed and should have received a $7 million golden-parachute payout. Lubov Azria's contract included an annual $2.15 million base salary, an $80,000-a-year wardrobe allowance, $3,000 a month for an automobile lease and an annual driver allowance of $50,000.
The Azrias contend she signed an employment contract guaranteeing her long-time employment that was part of an out-of-court restructuring agreement in 2015 with investors, including affiliates of Guggenheim Partners Investment Management. The restructuring agreement reduced the Azrias' 100 percent ownership of the fashion house to 20 percent. Guggenheim Partners and affiliates have outstanding loans of more than $324.4 million to BCBG.
BCBG said it was not required to make a $7 million golden-parachute payment to Lubov Azria and maintained her dismissal was "consistent with the contract's language as well as the sound exercise of business judgment," the company said in court papers.
Since filing for bankruptcy protection on Feb. 28, BCBG Max Azria has announced it will close 120 unprofitable U.S. stores, which racked up $10 million in losses during fiscal 2016. The company's 276 stores within stores will continue to operate, and 71 BCBG locations will remain open.
In addition, the company, founded in 1989 by Max Azria, has been laying off scores of employees. Some 123 workers were let go last November and another 116 were given notice on March 13 that their layoffs would be effective on May 11.
BCBG executives were eager to resolve the contract dispute with the Azrias before the company exits bankruptcy. The company has maintained that the most beneficial way to exit bankruptcy would be to establish partner relationships, expand digital and e-commerce, keep selected retail locations, and establish more wholesale and licensing agreements.
However, it is accepting offers for its assets with a May 19 deadline and a possible auction to be held on May 24.