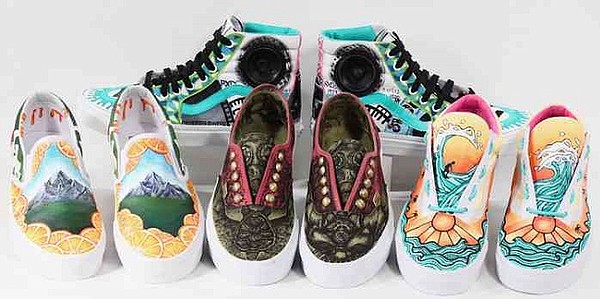 FASHION
Time to Vote in Student-Designed Vans Shoe Contest
These high-school students drew, imagined wild colors and conjured up way-out-there images for the eighth annual Vans Custom Culture art competition, organized by legendary Los Angeles shoe maker Vans.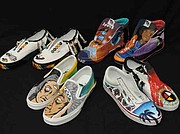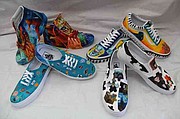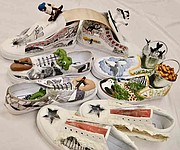 Now it's time for the people to vote after the competitors have been whittled down to 50 semi-finalists from across the country.
Until May 10, you can go to the Vans website and cast your vote to see who is the lucky school that will win $50,000 to support its art programs. The top five vote getters will be flown to Los Angeles in early June when their designs will be evaluated by a panel of judge. The four runner-up schools will each be rewarded $4,000.
For the competition, high-school art teachers registered their students to participate in the event. They were then provided with four pairs of blank Vans shoes, which were re-imagined to represent four themes of the Vans' "Off the Wall" lifestyle: action sports, arts, music and local flavor.
This year, Vans Custom Culture introduced a new component to the competition – Customs. Schools were given the additional challenge of creating a design or pattern to match the theme, "Technology in Design." Even though Customs will be part of the overall submission, it will be judged and prized separately from the grand prize.
Vans will award the winning school for Customs with $5,000 towards its art program and up to 25 pairs of shoes featuring the newly designed custom print. The winner for that event will be announced on May 5.