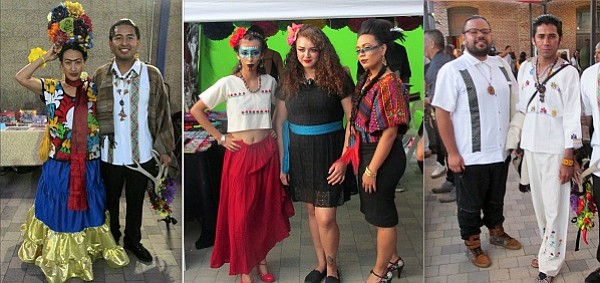 STYLE INSPIRATION
'Frida''s Quinceanera in DTLA
It's been 15 years since the release of the iconic movie "Frida," in which actress Selma Hayak portrayed artist Frida Kahlo. On July 29th, La Plaza de Cultura y Artes threw a fashionable quincenera with a sundown screening of the movie to celebrate the anniversary of the movie's release.
The beautiful courtyard grounds of the museum provided the perfect setting for the colorful, timeless movie, which charts the artist's life and her art. The event celebrated the beauty, colors, music, art, culture and fashions of the famed, iconic artist.
Entertainment prior to the sunset screening included a musical tribute by Rosalie Rodriguez honoring the artist's close friend, Chavela Vargas. There was a fashion show inspired by the icon's eclectic style sense. And there was plenty Frida-inspired art, clothing, jewelry and accessories for purchase from local artists, designers and vendors, as well as food from Guelaguetza, the LA restaurant known for its authentic Oaxacan cuisine. The evening gave the attendees a rich history lesson in Mexican culture and the life of Frida Kahlo!