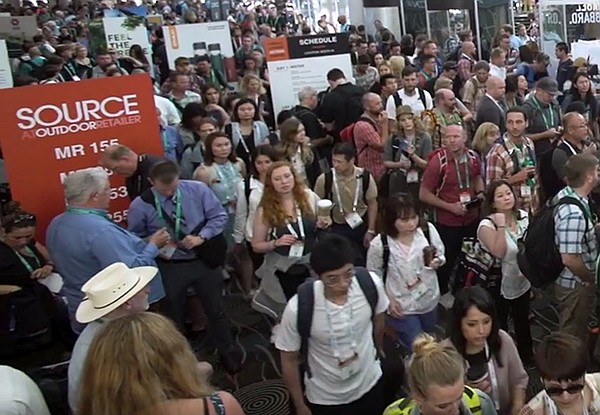 OUTDOOR RETAILER
Outdoor Retailer Hosts Last Show in Salt Lake City, Prepares for Move to Denver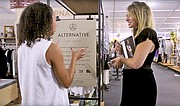 SALT LAKE CITY—There were mixed emotions at the July 26–29 run of Outdoor Retailer. For the past 20 years, Salt Lake City has been home to the biannual show, but in January 2018 Outdoor Retailer will move to Denver. Some were sad to be leaving Salt Lake City, while others were excited to head to Colorado next year to start a new chapter.
Earlier this year, Utah governor Gary Herbert petitioned the Trump administration to rescind the newly created Bears Ears National Monument in Southeastern Utah. Several outdoor organizations, retailers and brands—including Outdoor Retailer owner Emerald Expositions, the Outdoor Industry Association, REI, Patagonia and The North Face—spoke with the governor in February about the petition and Utah's stance on public lands. Dissatisfied with the result of the meeting, the group decided to look elsewhere for a new home for Outdoor Retailer. Utah stands to lose $45 million annually with the departure of the show.
On the first day of Outdoor Retailer, many attendees left the show early for a 4 p.m. demonstration and march on the Utah State Capitol calling for the state to protect its federal land. Protestors from the show carried signs and spoke to the audiences on the importance of protecting this land for future generations.
Missing from this year's show were several big brands—including Patagonia, Arc'Teryx, Peak Design, Ibex, Polartec, Teva and Bedrock Sandals—which announced they were pulling out of the show due to the public-lands dispute.
Still, despite the bittersweet feelings about leaving Salt Lake City, spirits were still high at the recent show, with many outdoor brands and buyers reporting business as usual.
"Change can be a good thing," said Will Pennartz, senior marketing manager at Danner, the Portland, Ore.–based boot manufacturer. "While Salt Lake City was a great home for Outdoor Retailer for many years, we are excited to see the new energy Denver will bring. The combined winter show [held with Emerald Expositions' SIA Snow Show] should be strong, and we expect more of our East Coast and Midwest accounts to make the trek to Colorado."
The larger companies at OR—such as The North Face, Mountain Hardwear, Keen and Columbia Sportswear—were at the recent show showing new product for Spring/Summer '18 in some of the show's biggest and most elaborate booths.
For up-and-coming brands, one of the highlights of recent Outdoor Retailer shows has been Venture Out, the section of the show located in the outdoor tents. Venture Out exhibitors included outdoor brands such as Cotopaxi and Topo Designs and surf brands such as Mollusk. A few larger established brands, including Pendleton and Herschel, showed in Venture Out as well.
"We love being a part of the Venture Out space at OR," said Jedd Rose, cofounder of Topo Designs, an apparel and accessories brand based in Colorado. "It is a well curated set of brands that as a group tell a much larger cohesive story than just one brand alone. The fact that we are in a space with like-minded brands that are relatively new to the industry also creates a spot where buyers know they can come and get a fresh perspective on the outdoor industry."