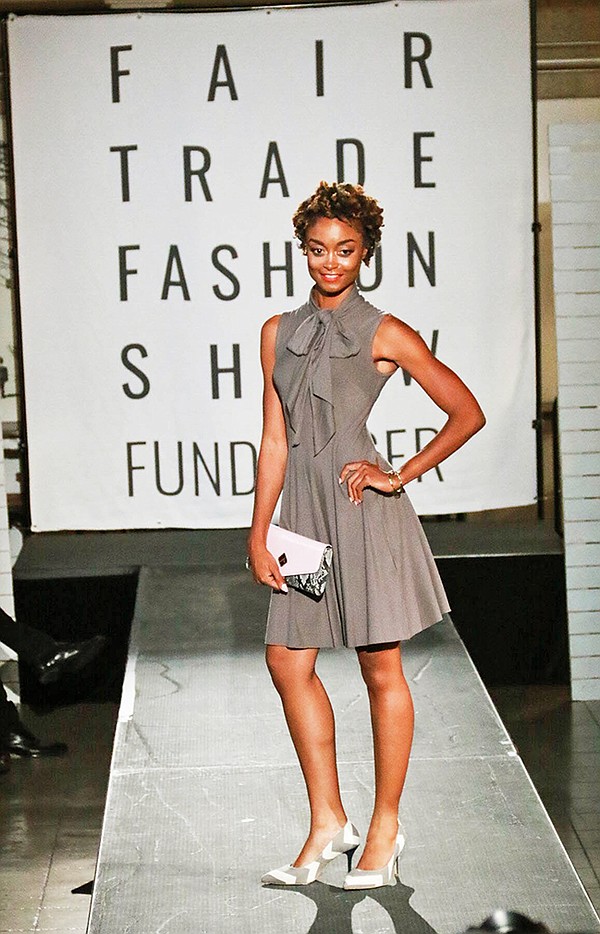 FAIR TRADE FASHION
Fair Trade Fashion Event Raises $31,000 for Anti-Trafficking Organization
The Fair Trade Fashion Show, held July 29 at CTRL Collective in downtown Los Angeles, raised $31,000 for Free the Slaves, an international nonprofit organization that helps anti-trafficking efforts in Haiti, Ghana, the Democratic Republic of Congo, Senegal, Nepal and India.
The event featured a runway show hosted by ethical boutique Bead & Reel as well as a panel discussion sponsored byEcoSessions and featuring Mike Farid, president of Nature USA; Hoda Katebi, founder of JooJoo Azad; and Jeff Denby, cofounder of The Renewal Workshop and PACT Apparel. Kestrel Jenkins, founder and producer of Conscious Chatter, moderated the panel.
Guests at the sold-out event enjoyed fair-trade cocktails and vegetarian and vegan treats. There were also vendor pop-up shops hosted by Maggie's Organics, Malia Designs, Heshima Kenya, Kishé, Ten Thousand Villages, Elisha C., Lucy & Jo, International Sanctuary, Hipsters for Sisters, Action Kivu, Fair Trade LA and rHope.