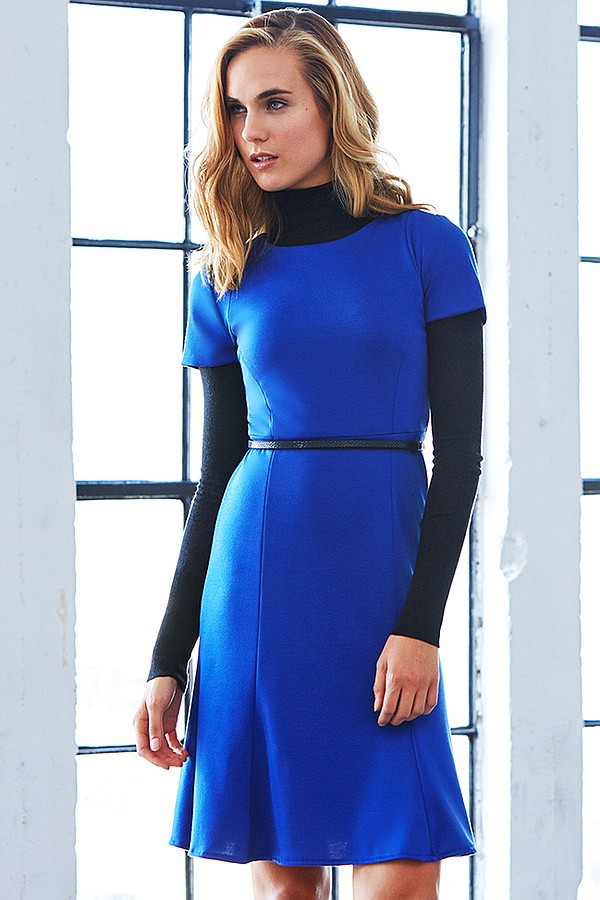 KLARETY
Klarety: A Clear Vision for Womenswear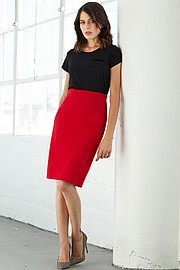 Shortly after graduating from the University of Southern California, Tina Lo used her degree in economics and communications to immerse herself in the corporate world as a commercial insurance underwriter.
But during all those years dealing with numbers and statistics, the fashion world kept calling her.
After three years working at Chubb Insurance, Lo decided to follow her passion and enrolled at Los Angeles Trade-Technical College to take sewing, pattern making and design merchandising to sharpen her fashion skills.
She eventually landed a job at St. John Knits, the luxury label in Irvine, Calif., where she was an account manager/merchant working with high-end retailers such as Saks Fifth Avenue and Neiman Marcus, which housed St. John's in-store shops. Lo coordinated with the store buyers and the St. John designers to work out what merchandise the stores needed. "We did pricing, looking at fabrics and anything that would help the designers," Lo recalled.
Later, Lo transitioned into working on the St. John Knits website and remained with the clothing company for nearly five years until the recession hit in 2008 and St. John laid off a number of employees.
Soon, Lo found a job as an e-commerce senior manager at Daniel Ho Creations, the website operated by the Hawaiian singer, who sold ukuleles, T-shirts and anything to do with Hawaiian music.
That led her to a job with J Brand jeans as the Los Angeles company's e-commerce director, which was basically like managing a store online.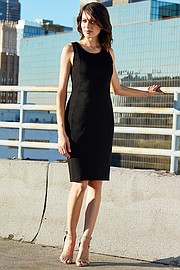 Between her job at St. John and J Brand, Lo was diagnosed with leukemia. She was successfully treated at the City of Hope National Medical Center in Duarte, Calif., where a bone-marrow transplant restored her health. It was that leukemia diagnosis that brought Lo's desire to start her own fashion line into clarity. Sometime after her eventual recovery, her womenswear line, Klarety, was born in 2015.
The idea behind Klarety is to provide career women with an easy way to dress professionally and transition from meetings to dinner. "When I was in the insurance business, I always had to dress professionally for work. And I always had a hard time finding something new to wear that was different, unique, fun and not so drab looking. That has been my whole mantra," Lo said. "That is the inspiration that was in the back of my mind."
Lo wanted to make her garments from luxury fabrics and create silhouettes that weren't too complicated. Everything she designs is made in Dallas, using mostly ponté fabric—a double-knit interlock fabric—that she buys from a New York company whose textiles are made in the United States. She also uses fabric shipped from Canada and Belgium.
Lo creates dresses and skirts that have simple but tailored lines. "I try to design investment pieces. It is luxury but not at luxury prices," she said, noting that everything wholesales from $39 to $135.
Skirts are either long for more casual or weekend wear or knee-length for workwear. Dresses are fitted and fall above or below the knee. Her main color schemes for Fall/Winter 2017 were cobalt blue, red, gray, black and maroon. Most of her styles come in solid colors, but there are touches of plaid and floral prints.
"My styles are resonating with people on the East Coast," she said, in an area where professionals tend to dress up more than in the Midwest and the
West.
For more information, call (213) 282-3987 or email info@klarety.com.