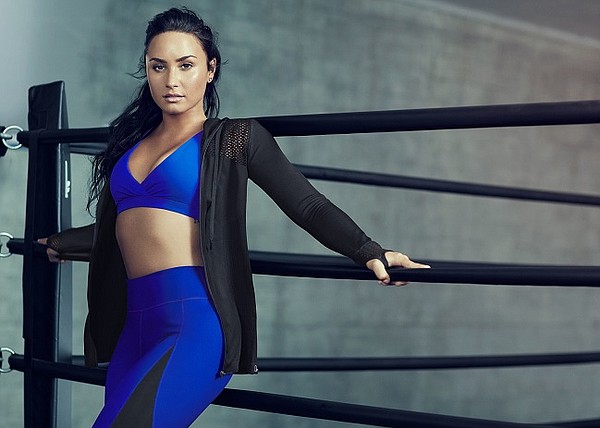 ATHLEISURE
Demi Lovato Pairs Up With Fabletics Again
Back in May, Demi Lovato debuted her first activewear collection for Fabletics, the online shopping site and company that was co-founded by Kate Hudson four years ago.
Lovato is at it again with a new collection of 12 exclusive outfits that are unique to her personal style. The Fall collection is made up of performance and lifestyle pieces with details such as contouring waist straps, paint-splattered camisoles and heather prints.
"This collection is inspired by my personal style - on stage, at home and in the gym, so I had a lot of fun playing with bold colors, prints and performance elements that I love. I felt more confident through the design process this time around and think that the collection reflects that," the singer said.
The collection is highlighted by magenta and bright blues with feminine details. It features tops, sports bras, leggings, outerwear and layering pieces.
RELATED STORIES